Text Pilot is now called as Text Messaging Service. It helps you to send Text/MMS messages on a large scale. It provides users a mechanism where they can group the number to send bulk messages.


Note: Text Messaging Service is available in Boost and above Plans only. (Free Activation Upon Request)


How is the Text Messaging Service feature useful?
Geo-Match:

Send outgoing messages from a local matching number.

Sticky-Sender:

Use the same number for sending new messages to the same client to maintain conversation history
Create a new Text Messaging Service
To create a new Text Messaging Service, please follow these steps:
Navigate to the

Profile icon

on the top right corner




Click on the

Setup



Head towards the Apps and Add-ons section

Click on Voice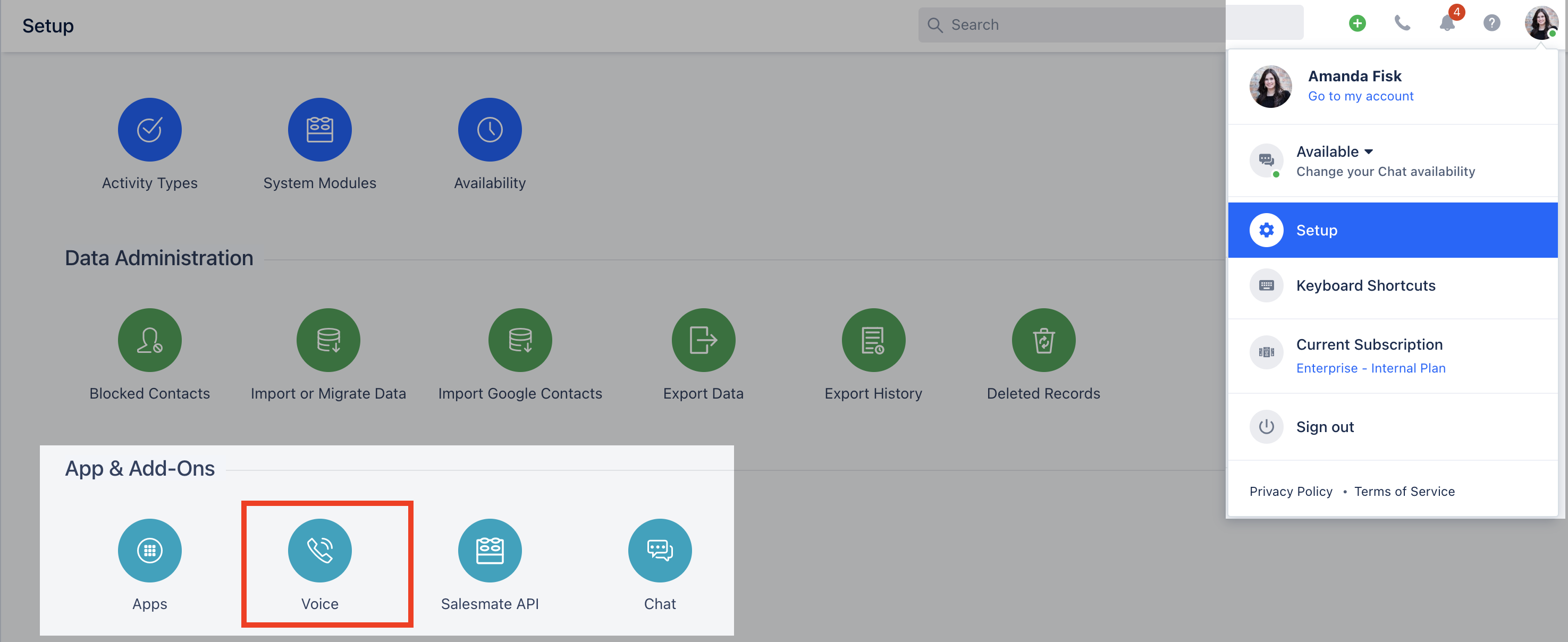 Hit New Text Messaging Service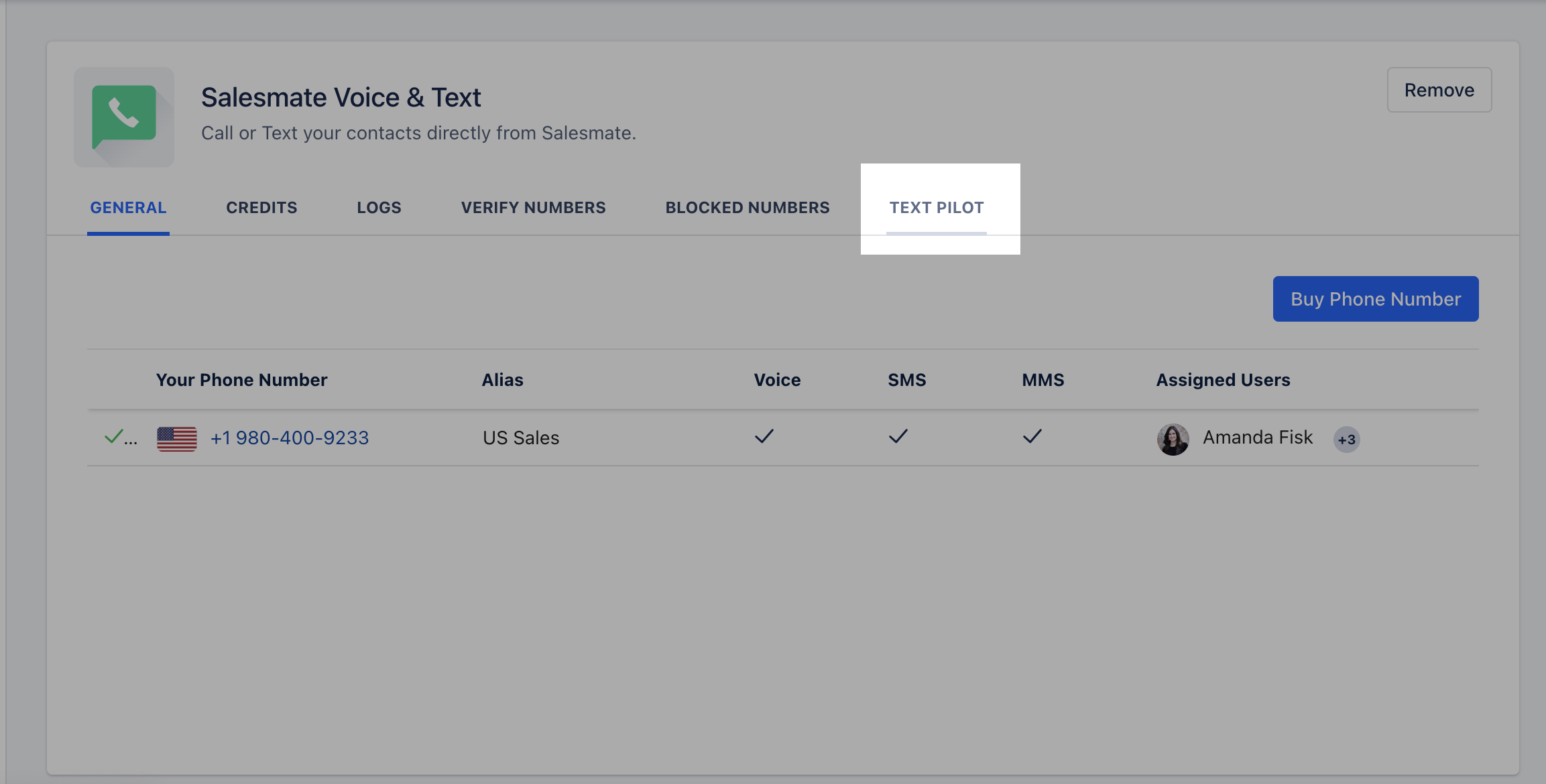 Click on Add New Text Messaging Service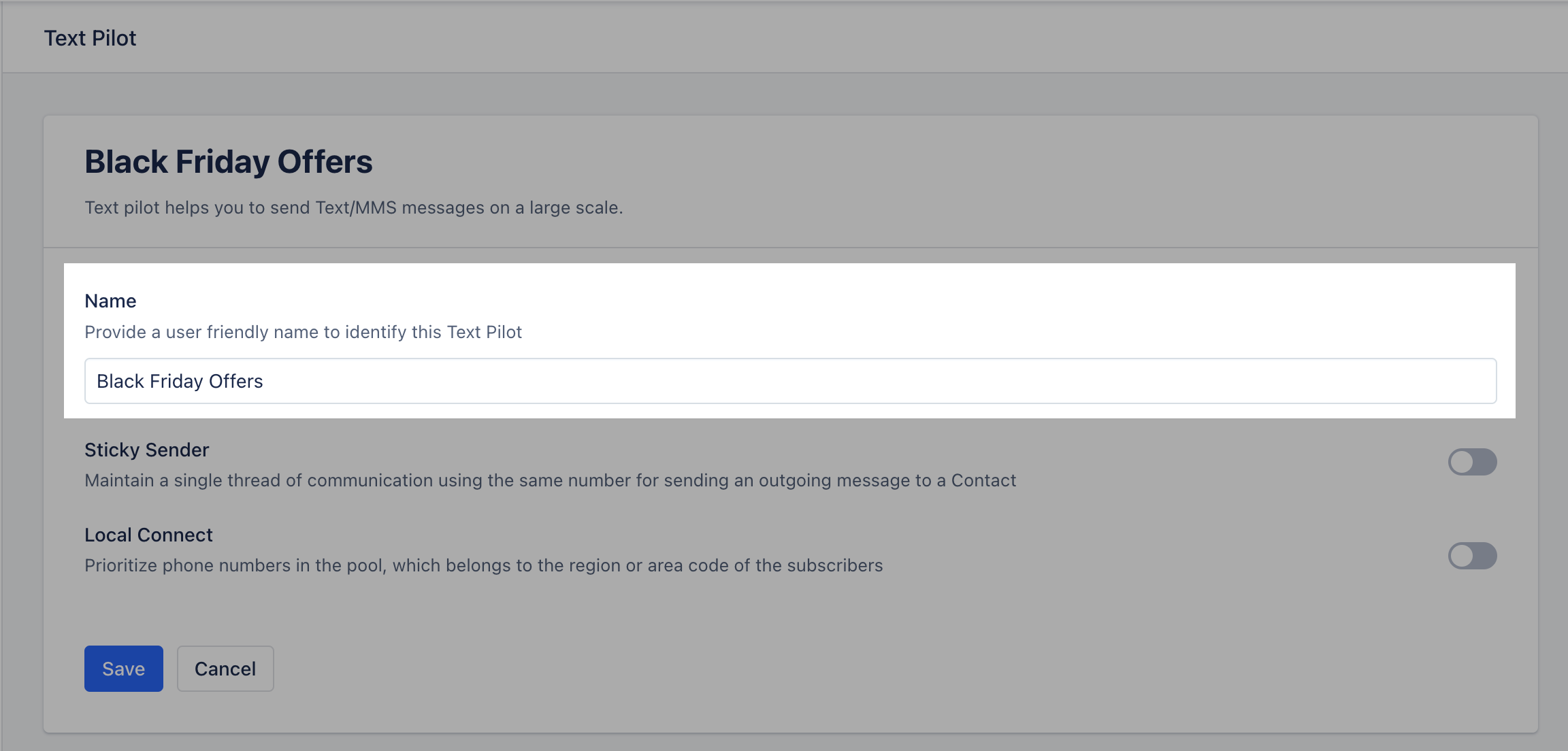 Choose Sticky Sender if you want to m

aintain a single thread of communication using the same number for sending an outgoing message to a Contact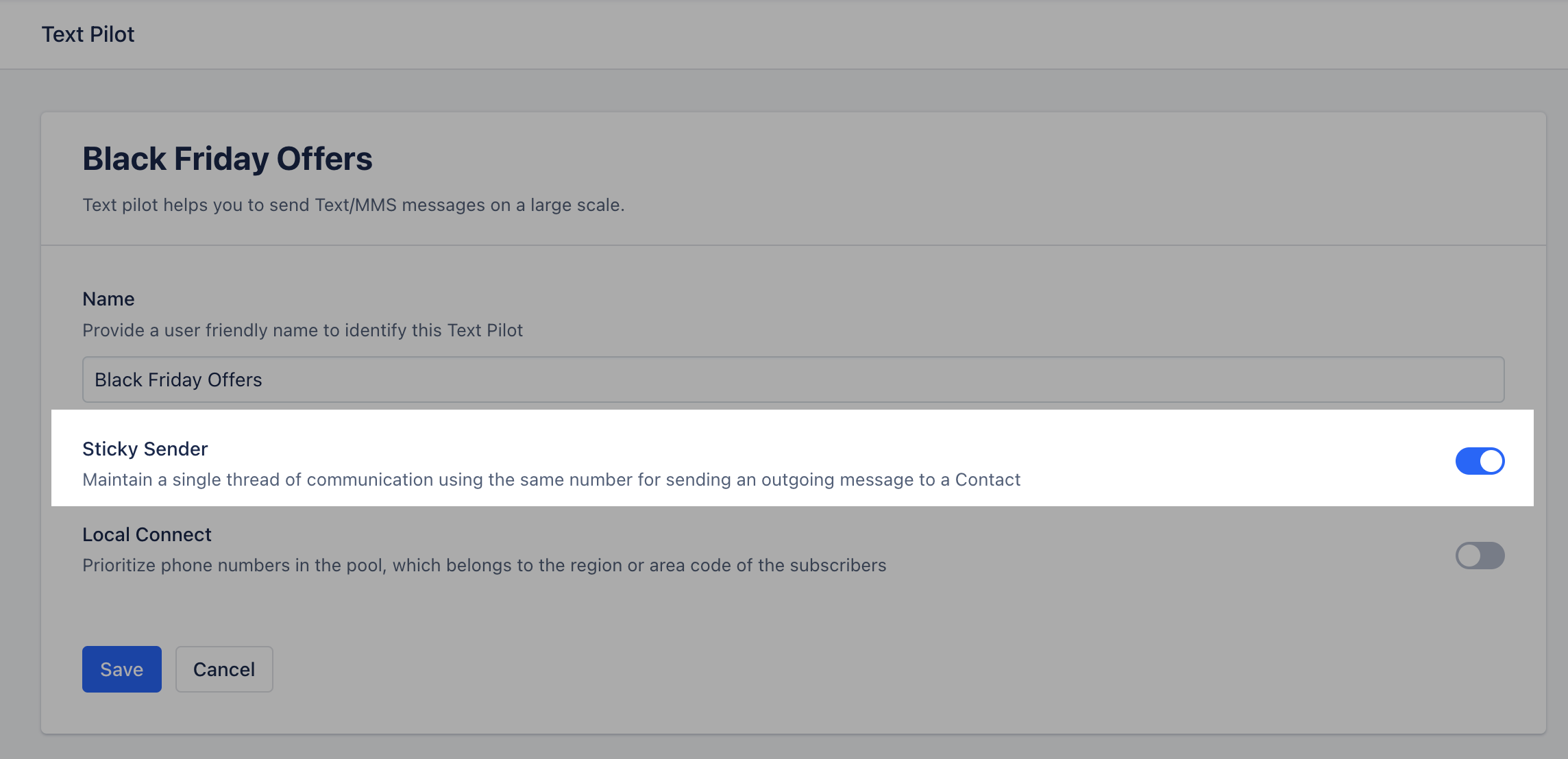 Choose Local Connect if you want to prioritize any phone numbers in the pool, which belongs to the region or area code of the subscribers and Save it.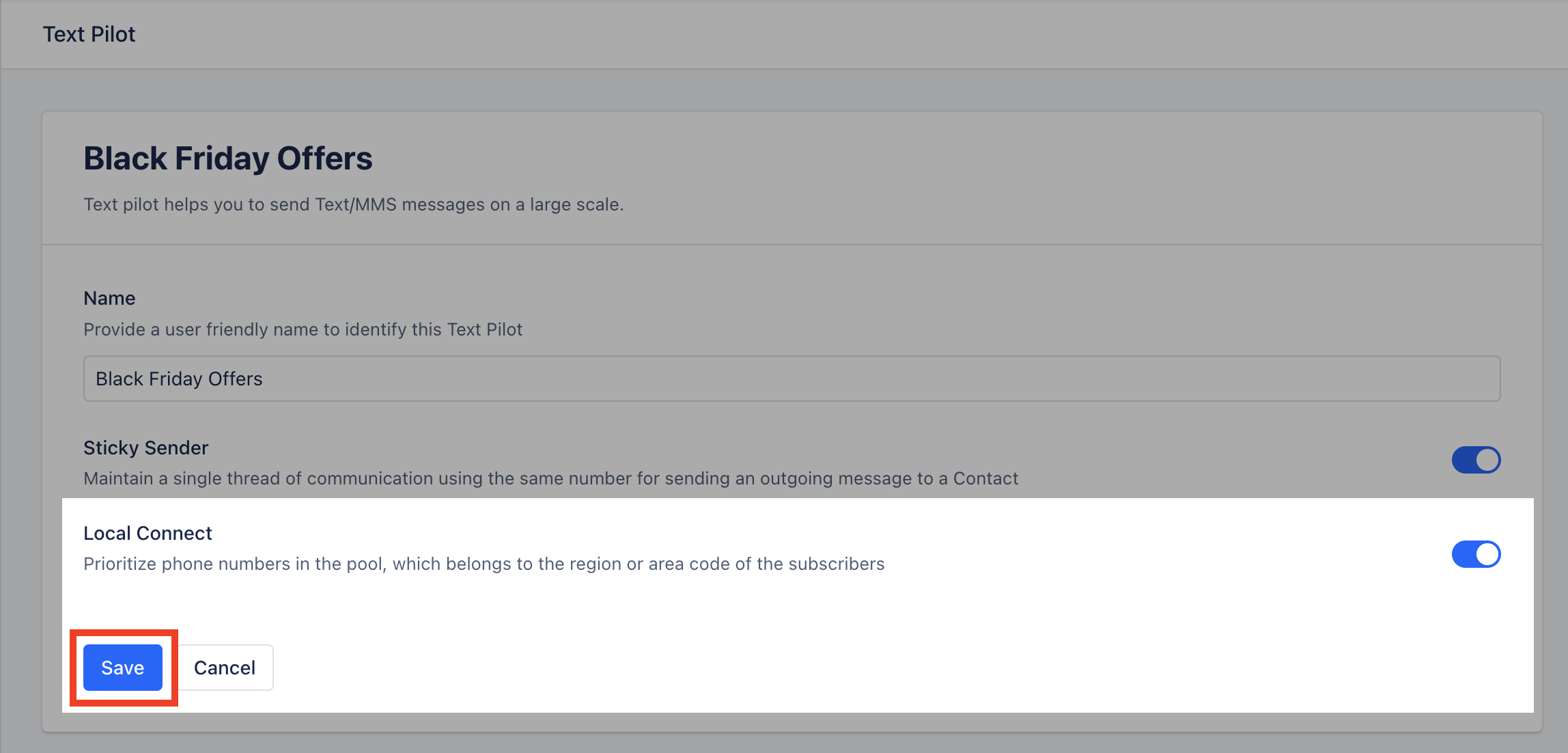 You will get options to choose numbers from your pre-purchased list (Existing Numbers) or quickly purchase the new numbers and associate.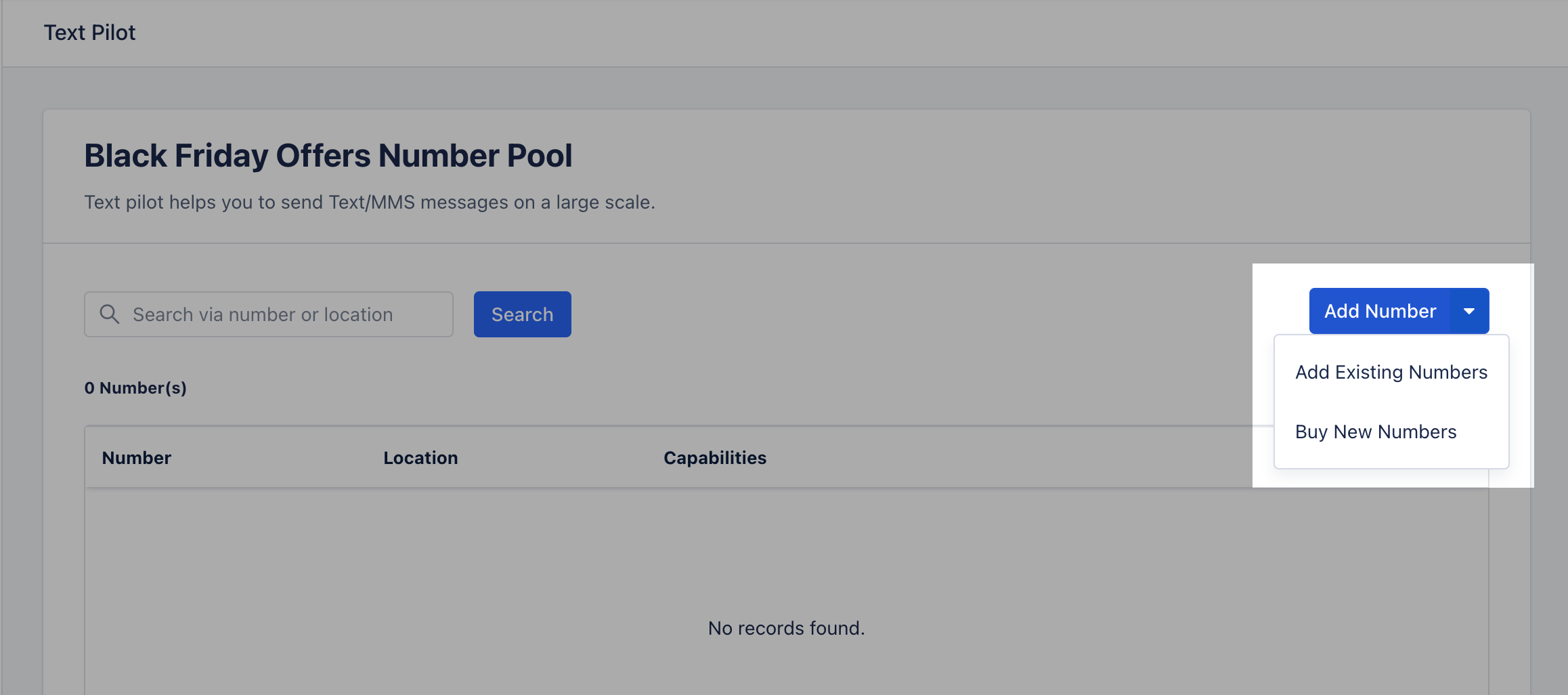 All the numbers purchased will be assigned to nobody

All the numbers purchased will have default settings same as what the user gets when he/she buys the number individually.





Add Existing Number:

Salesmate will let you choose any of your pre-purchased numbers for this service. You can search numbers via Phone Number, Alias, or Location.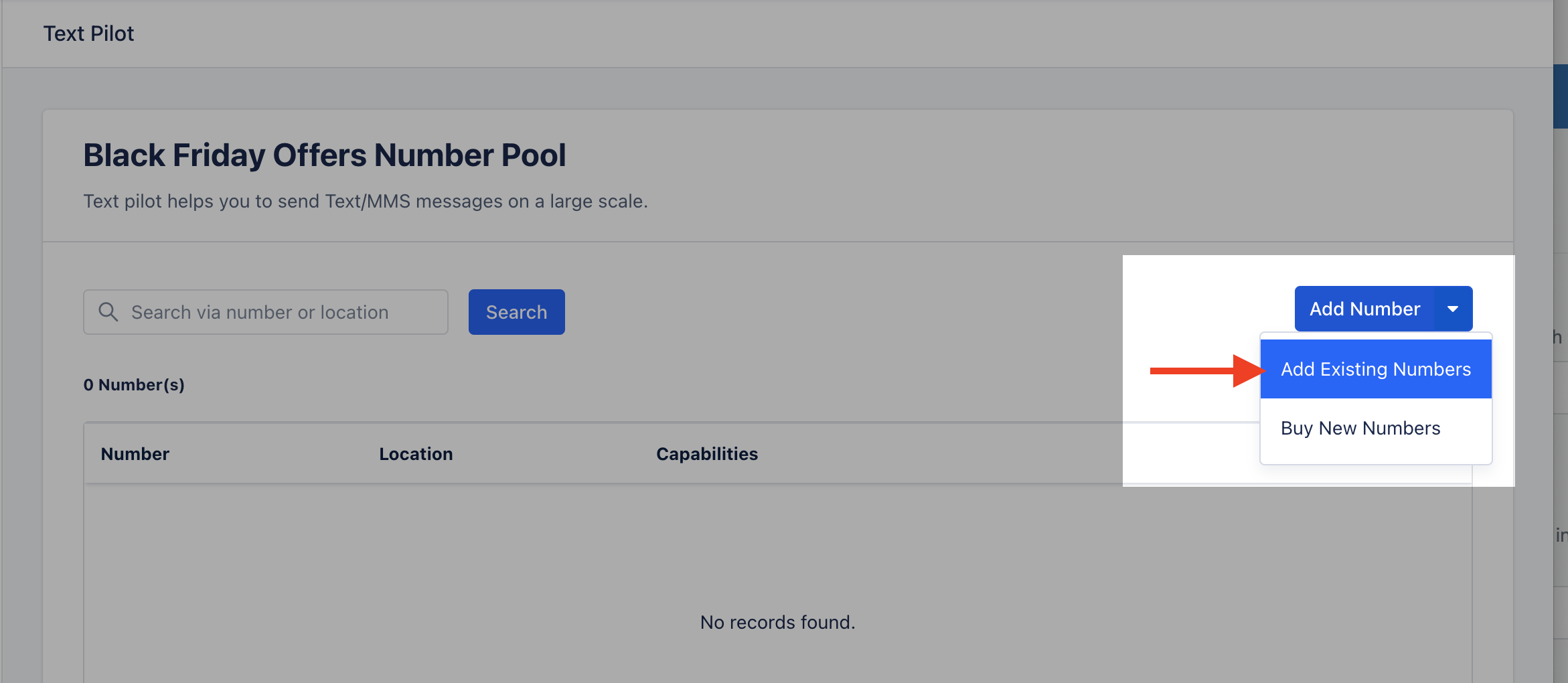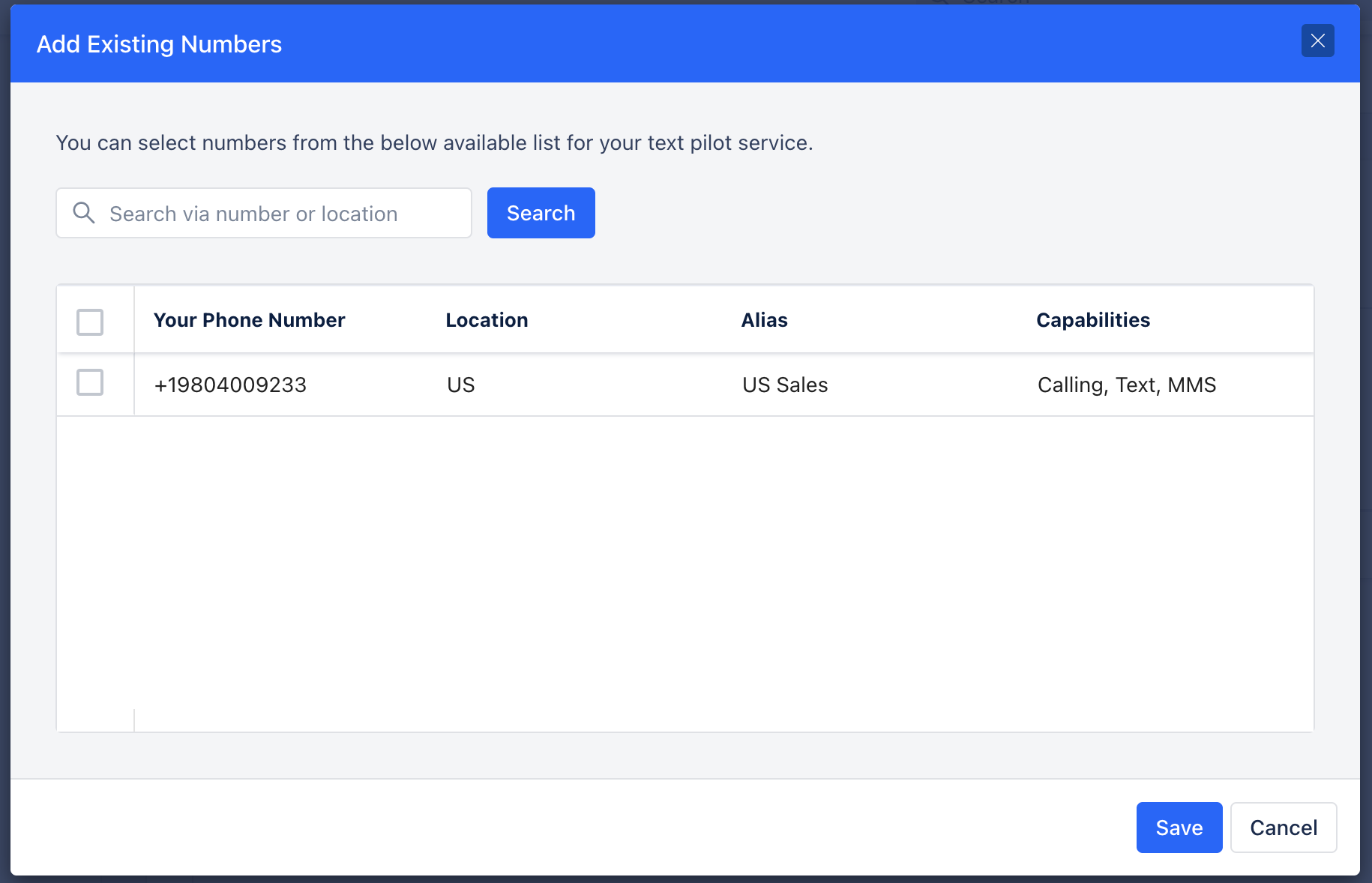 Buy New Numbers:

Salesmate will let you quickly buy new numbers from a particular state or area code.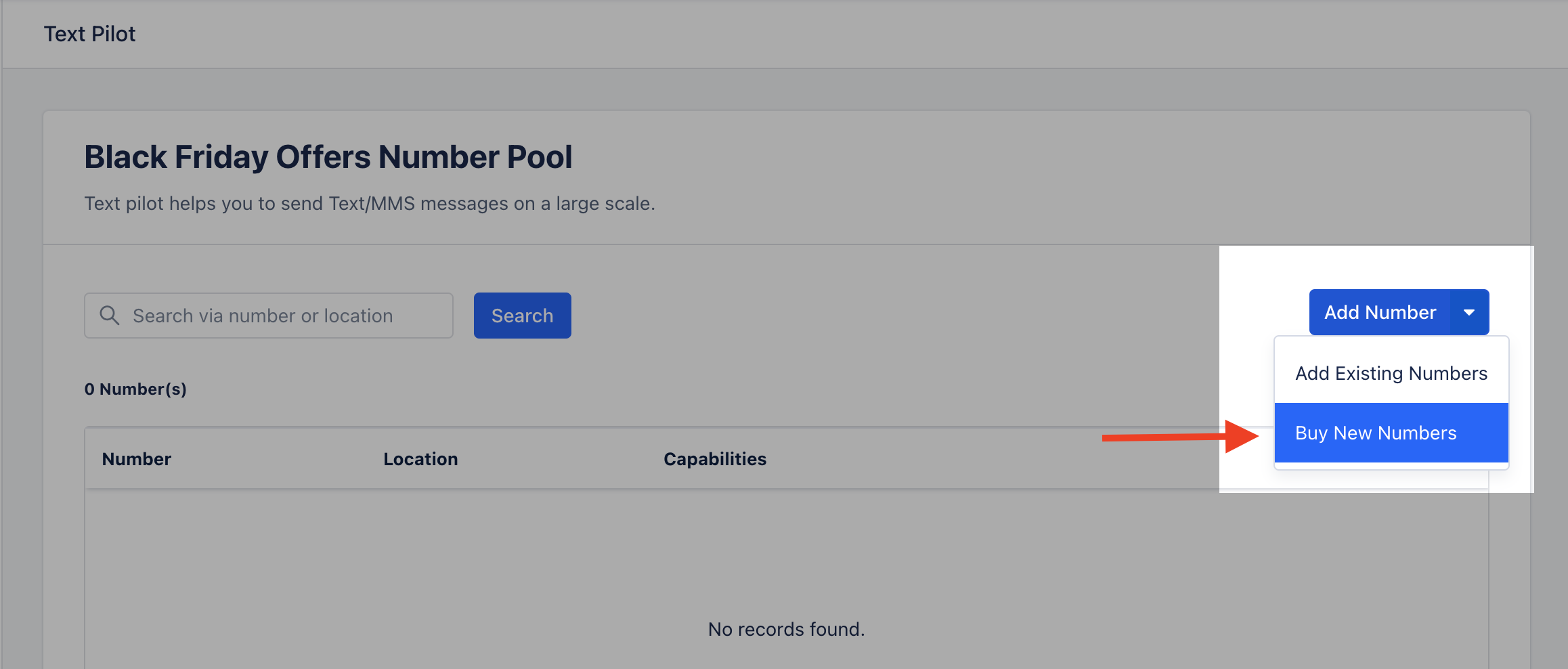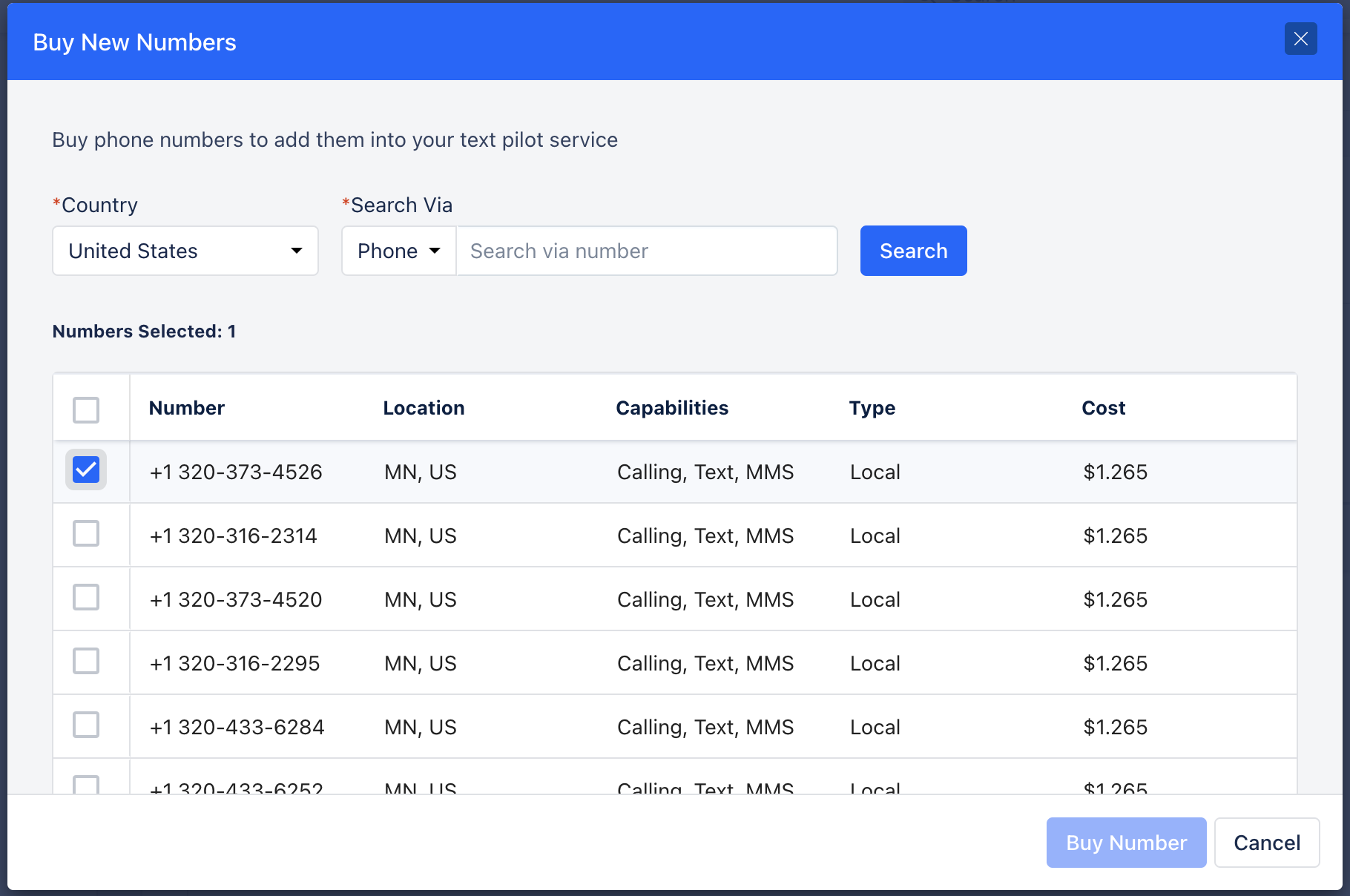 Where can we use the Text Messaging Service Feature?
Sending Bulk Texts:

Inside from dropdown, we will show an additional name like Real eState Pilot. Users can choose the Text Messaging Service and outgoing messages will be fired using the group of numbers.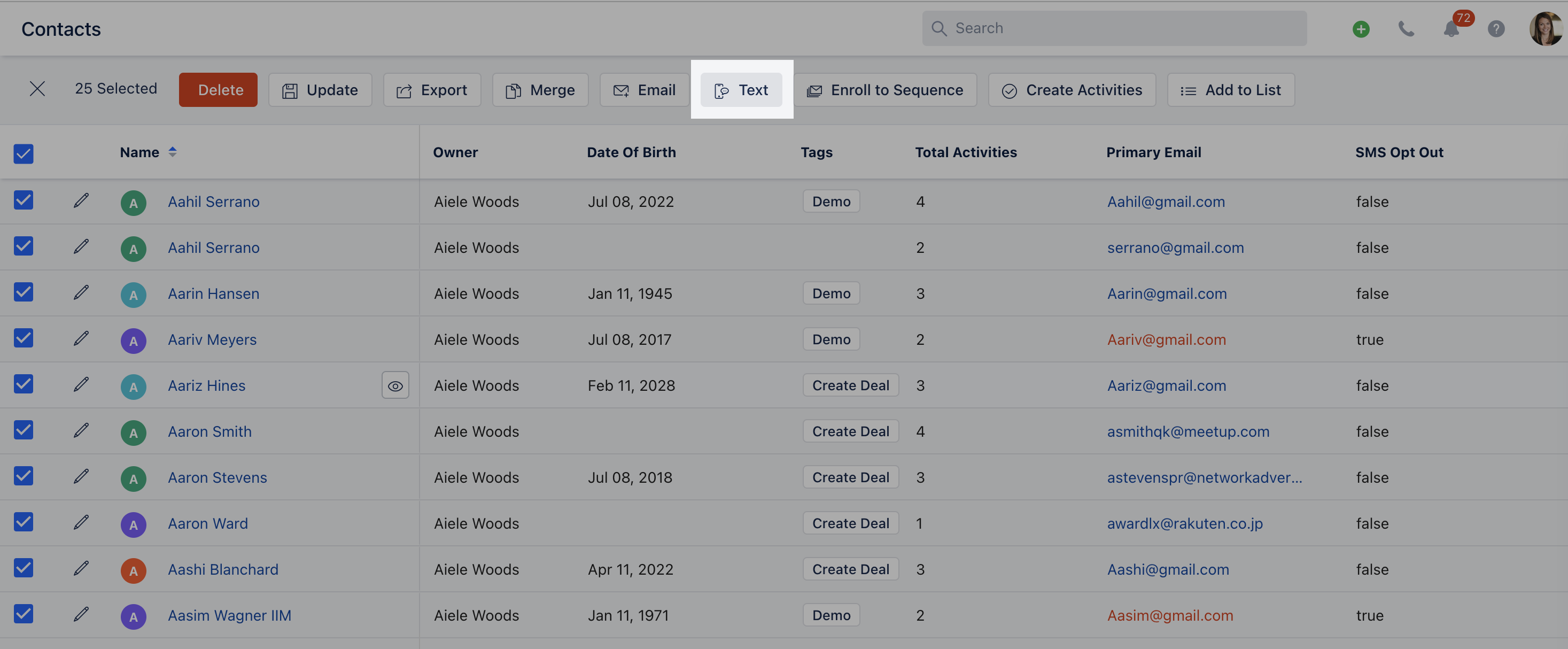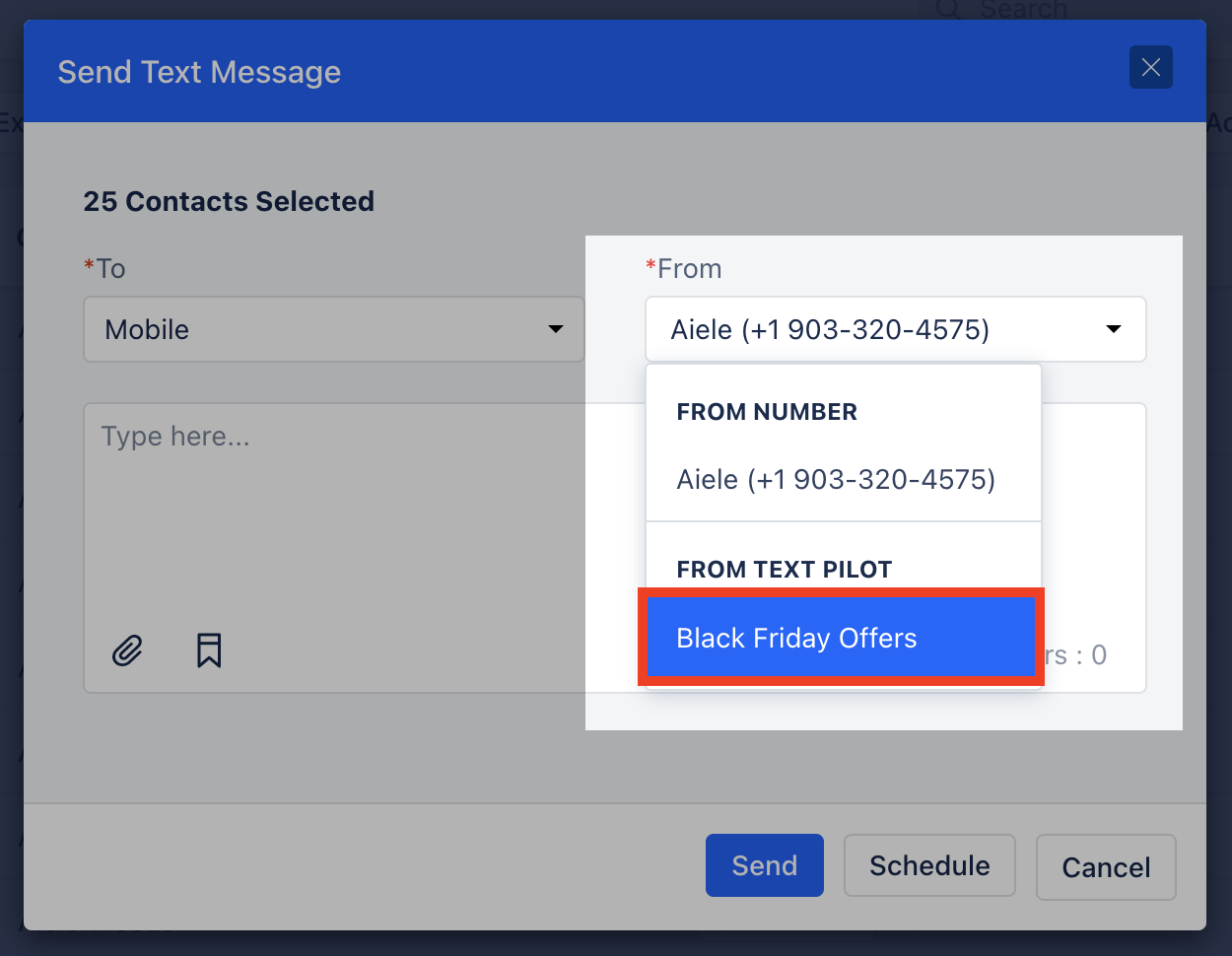 Sending Via Automation:

Inside the automation, we have an option to send from a number. You can choose Text Messaging Service as a service to send text messages.