Users can set Office Hours to let their customers know about your Business Timings and when their conversation can get a response.
Once the Chats is successfully installed, you can set up the working hours and availability that will be visible to your website visitors in the Chat widget.
To set your Availability, follow these simple steps:
Step 1:
Navigate to Chats on the left menu bar.
Click on Chat Settings on bottom left.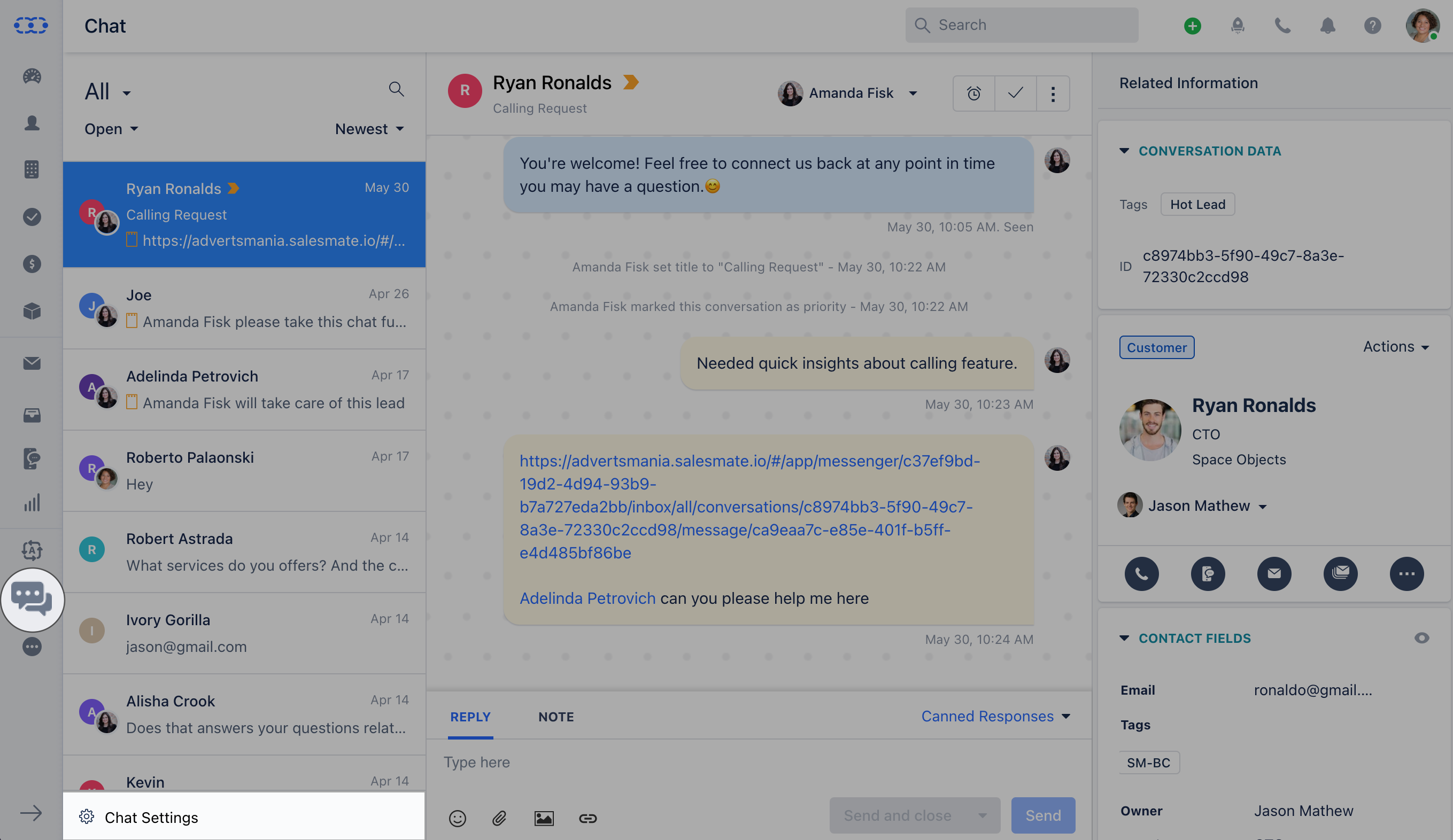 Step 2:
Switch to the Availability tab and select the timezone in which your team operates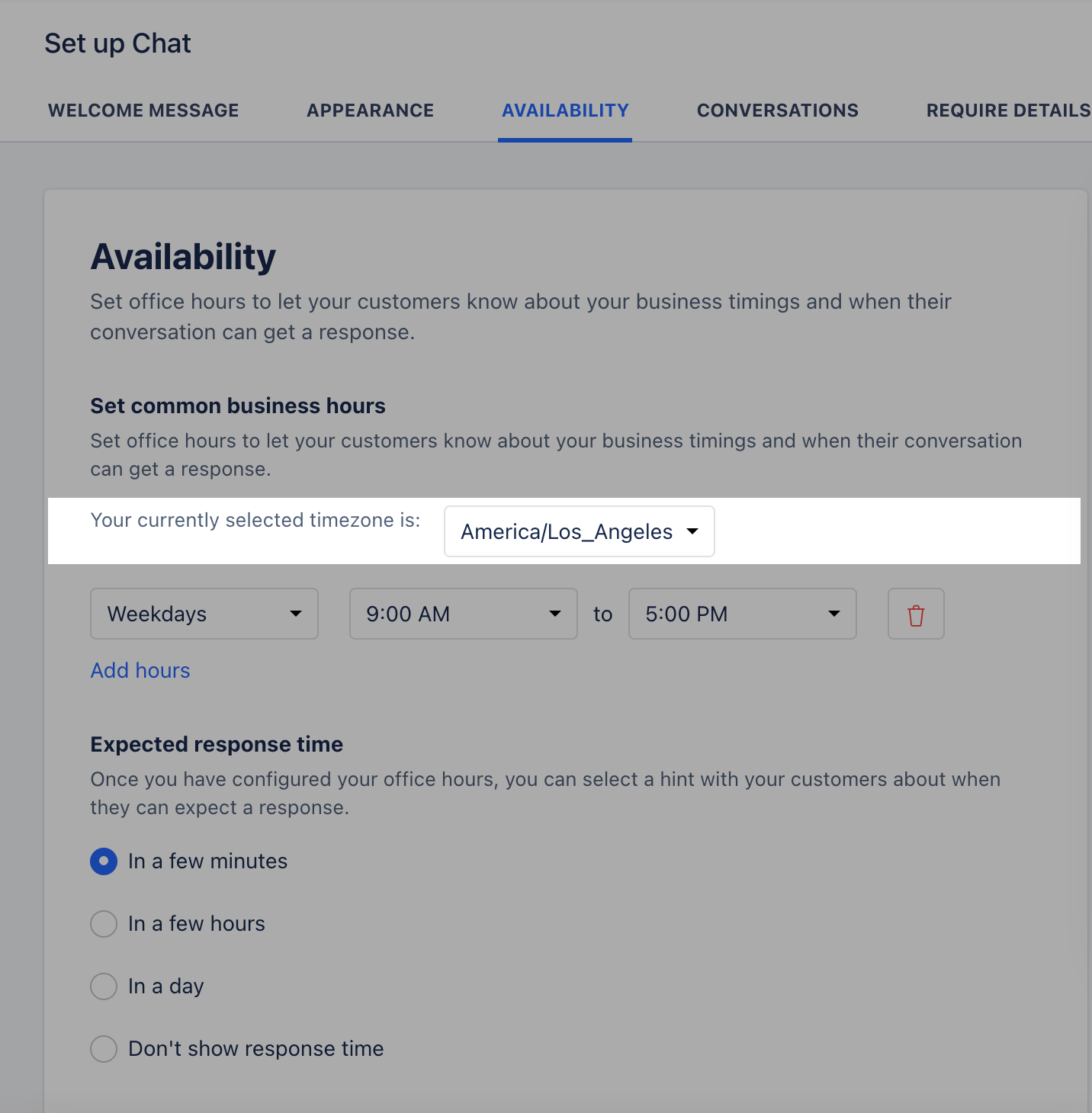 Step 3:
Set your working hours from the option available and you can add more hours if your team operates in different time zones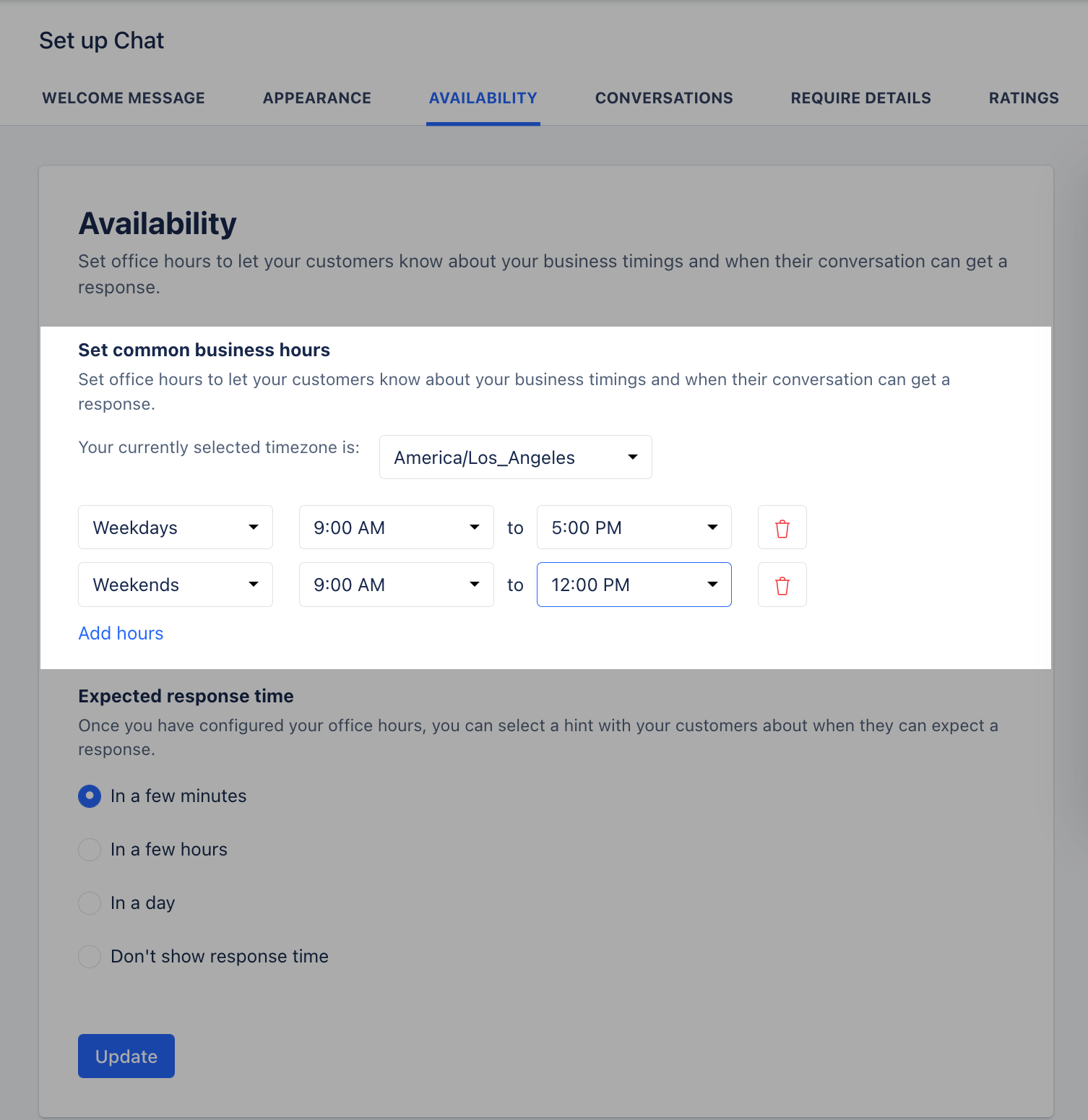 Note: By default, the working hours are set to Weekdays (9 AM - 5 PM) and if you remove all hours then it would mean your team is available 24x7.
Step 4:
Set the expected response time for your customers on how quickly they can get a response from you, choose from the below options:

In a few minutes
In a few hours
In a day

Don't show response time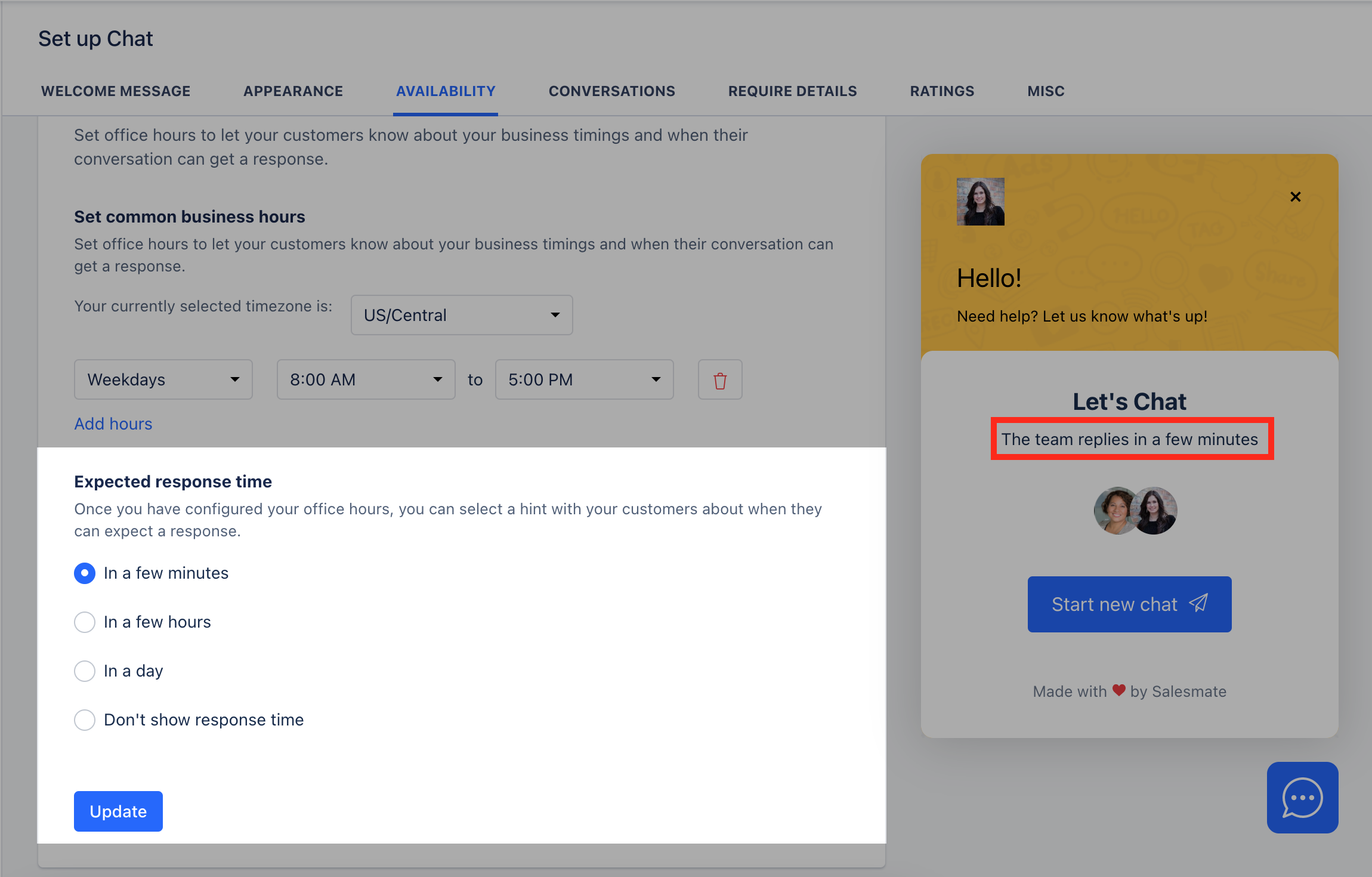 Once done, hit the Update button to save your changes.