A user can choose the appearance of the Chat as per their brand's needs.
Messenger appearance can be customized while installing Chats and you can also customize it anytime in the future by following these simple steps:
Navigate to Chats on the left menu bar.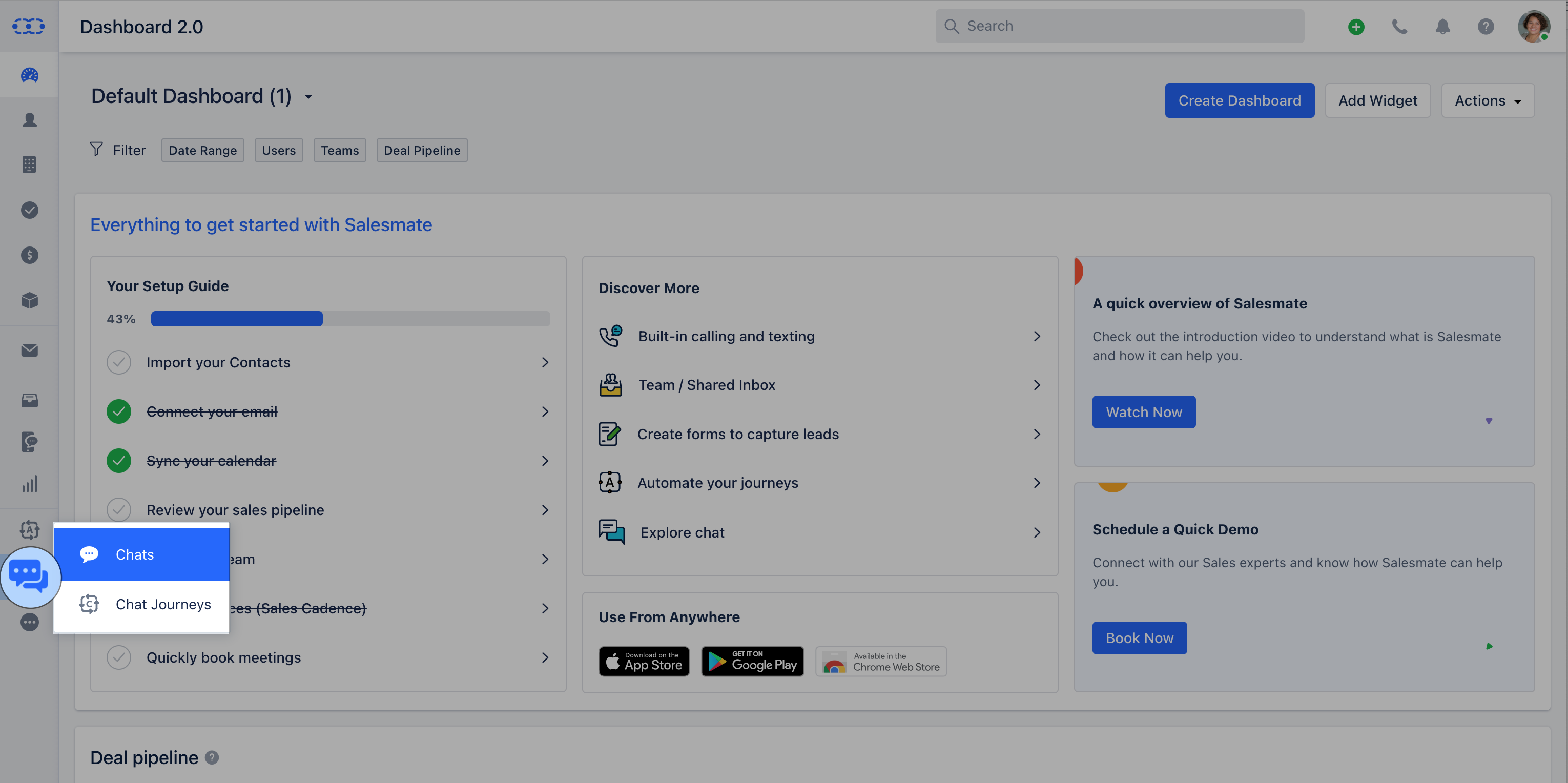 Click on Chat Settings on bottom left.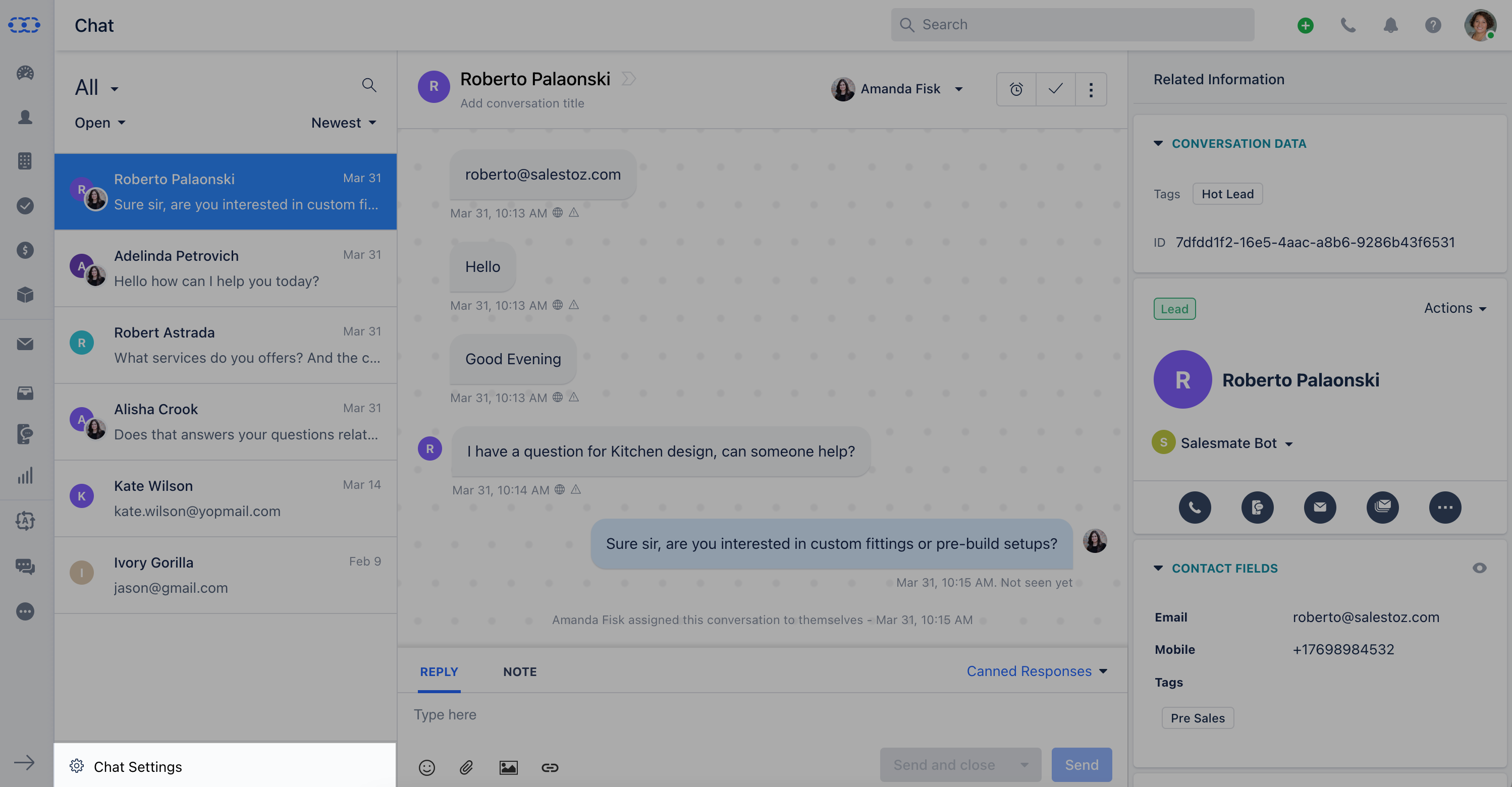 Switch to the "Appearance" tab and set up the customization options available below
Header Logo: You can upload the header image which can be of PNG, JPG, or GIF type with a file dimension of 160pixels * 40pixels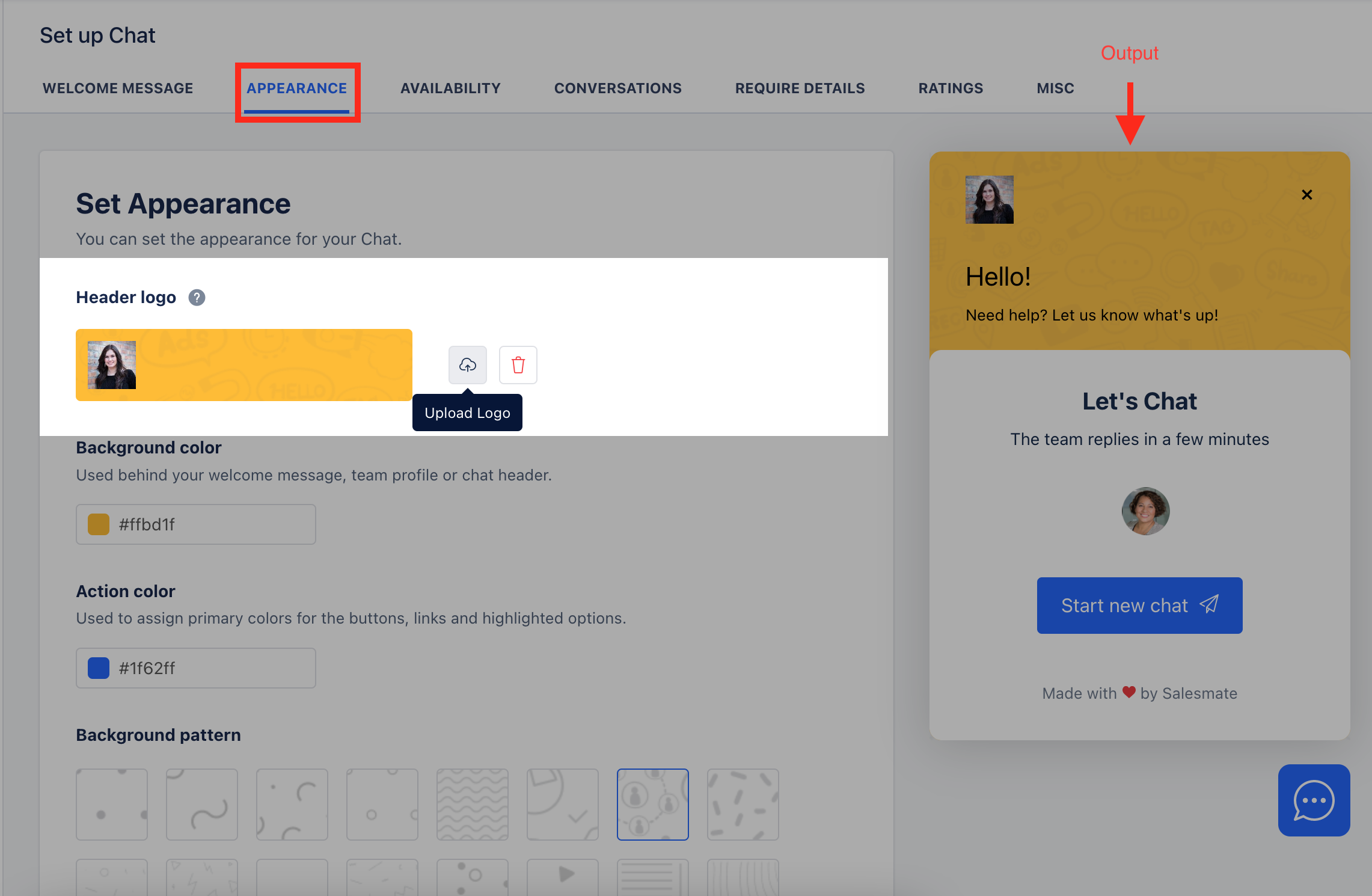 Background Color: Set the background color that will appear behind your welcome message, team profile, and chat header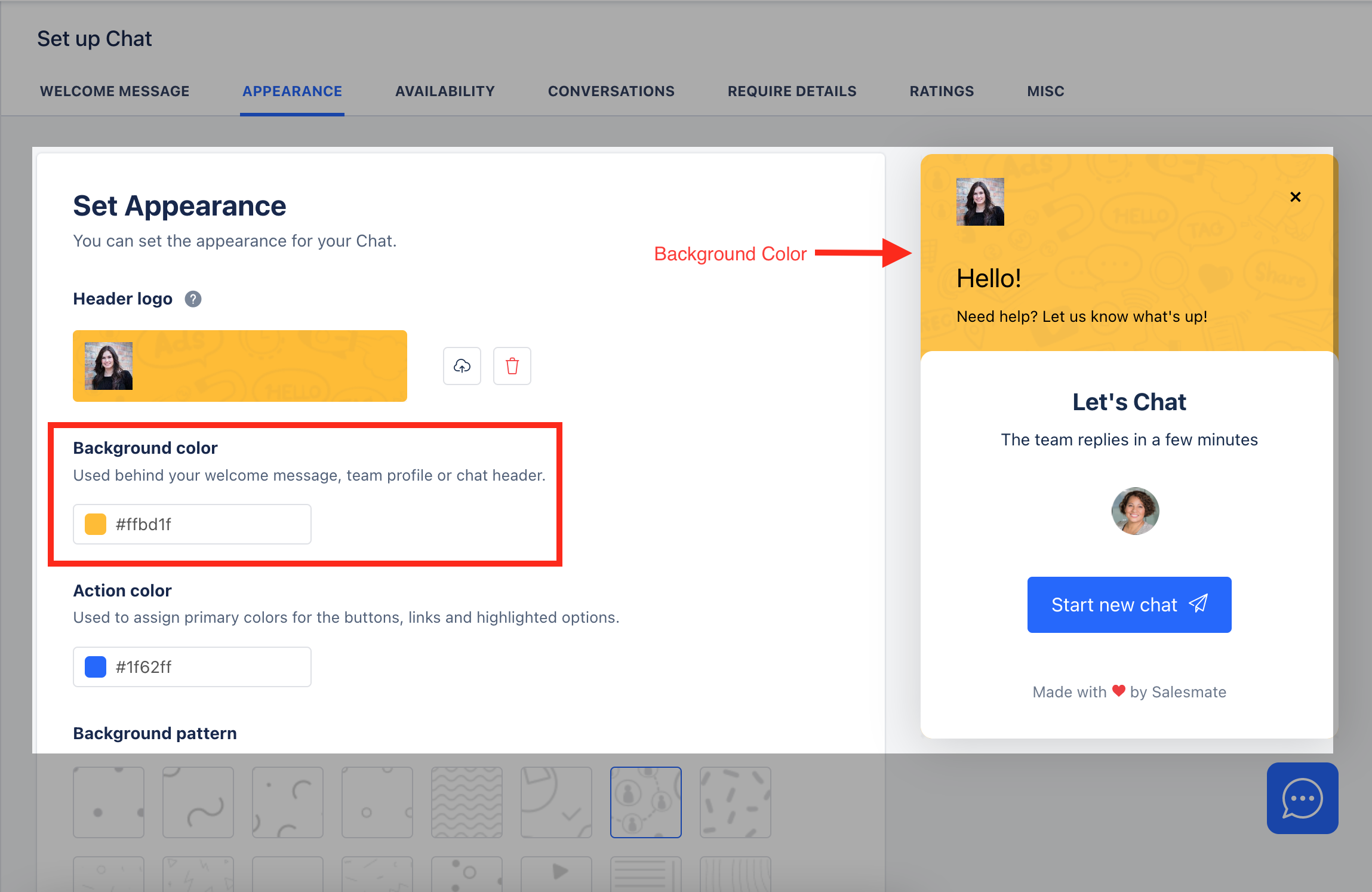 Action Color: Select the action color that will be used to

assign primary colors for the buttons, links, and highlighted options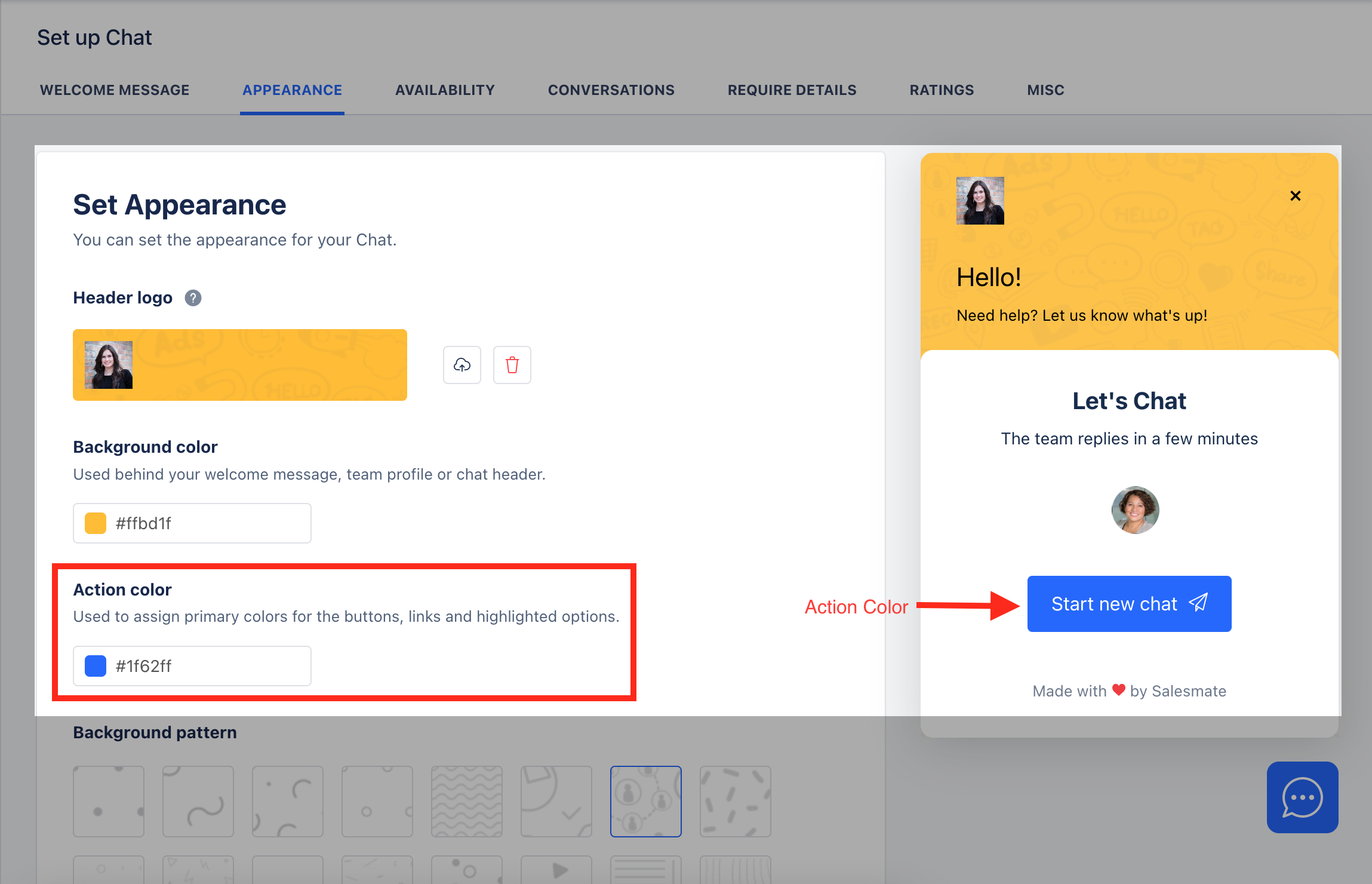 Background Pattern: Select the background pattern from the given samples that will appear in the background of the background color you set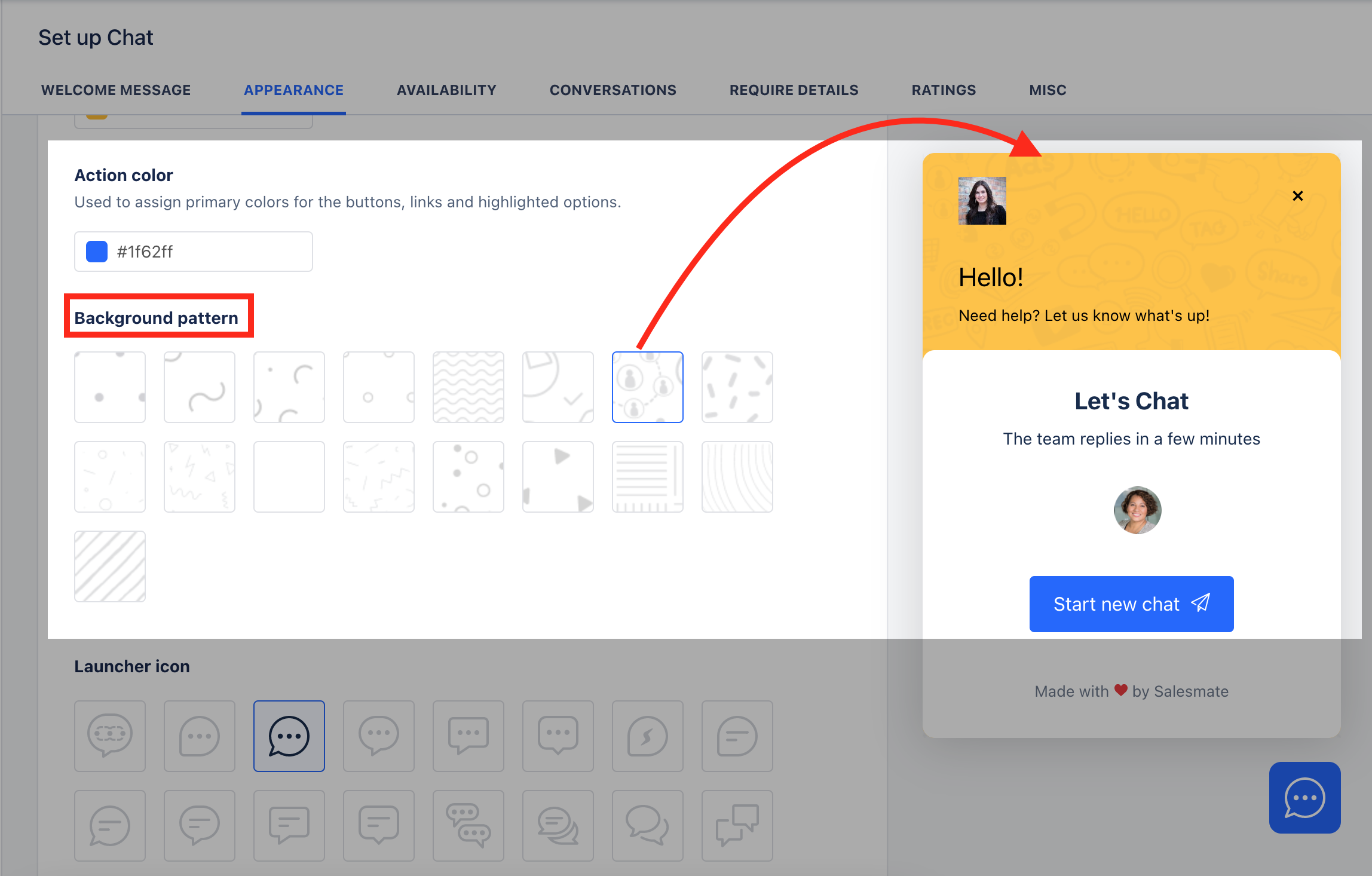 Launcher Icon: Select the launcher icon that you want to display on the website. Learn more
Launcher Position:

Select if the launcher should appear left or right side of the screen on your website and how much spacing is needed from the bottom and side

Salesmate Link: Select to display Salesmate link at the bottom of the launcher by turning the toggle On/Off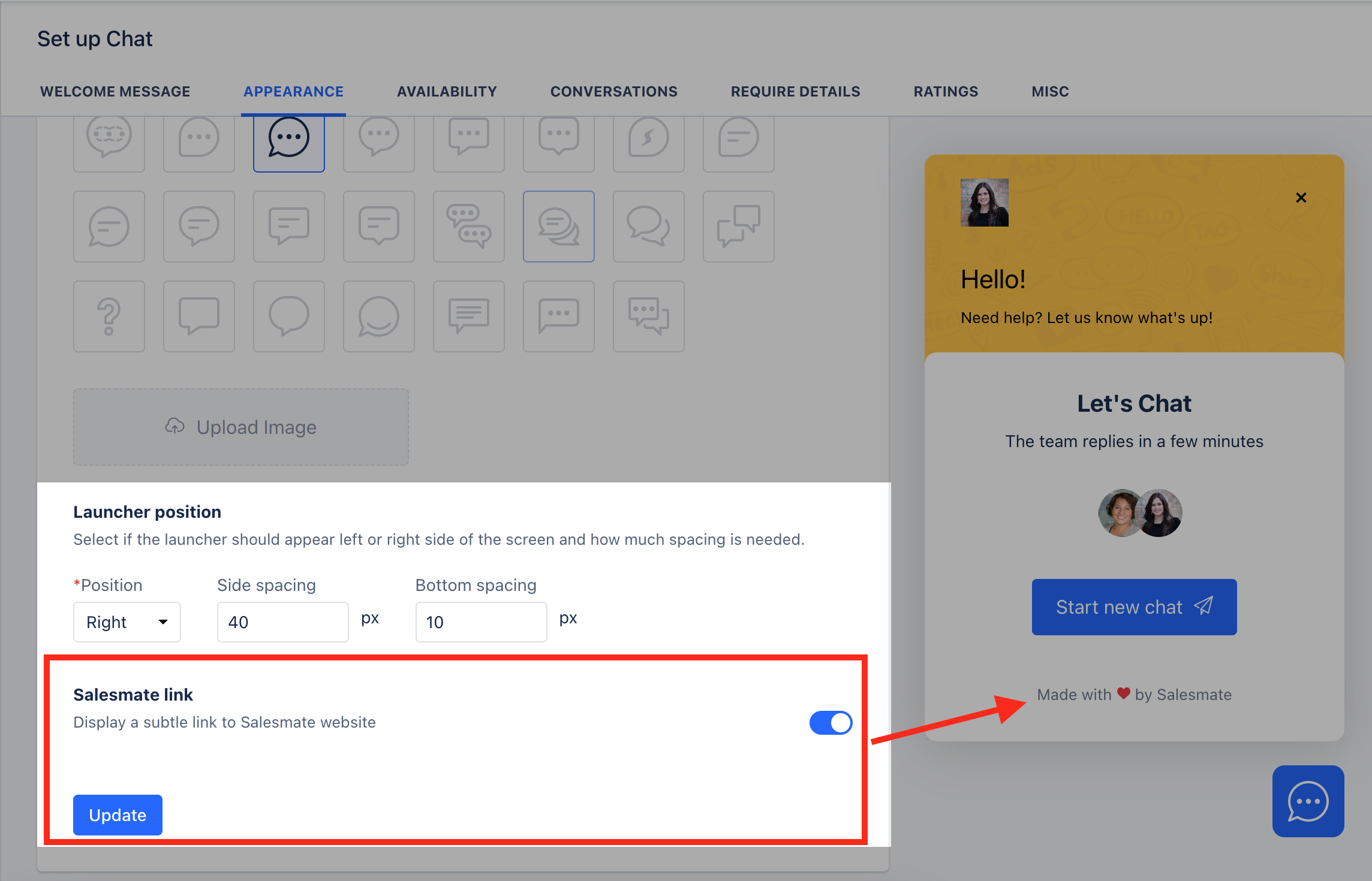 Once the customizations have been done, hit the Update button to save your changes.