Custom modules are user-created modules designed to meet specific business requirements.
Note:
Custom Module is available on Business and above plans.

For Legacy Accounts Custom Module is available from Boost and the above plans.
Follow the below steps to create a custom module:
Navigate to the Profile icon in the top right corner.
Click on the Setup.
Head over to Modules
Click on + New Module
On the left side navigation, click on the + New Module option
When you click on this option for the first time and there are no custom modules on your link, you will see a warning popup that you need to confirm.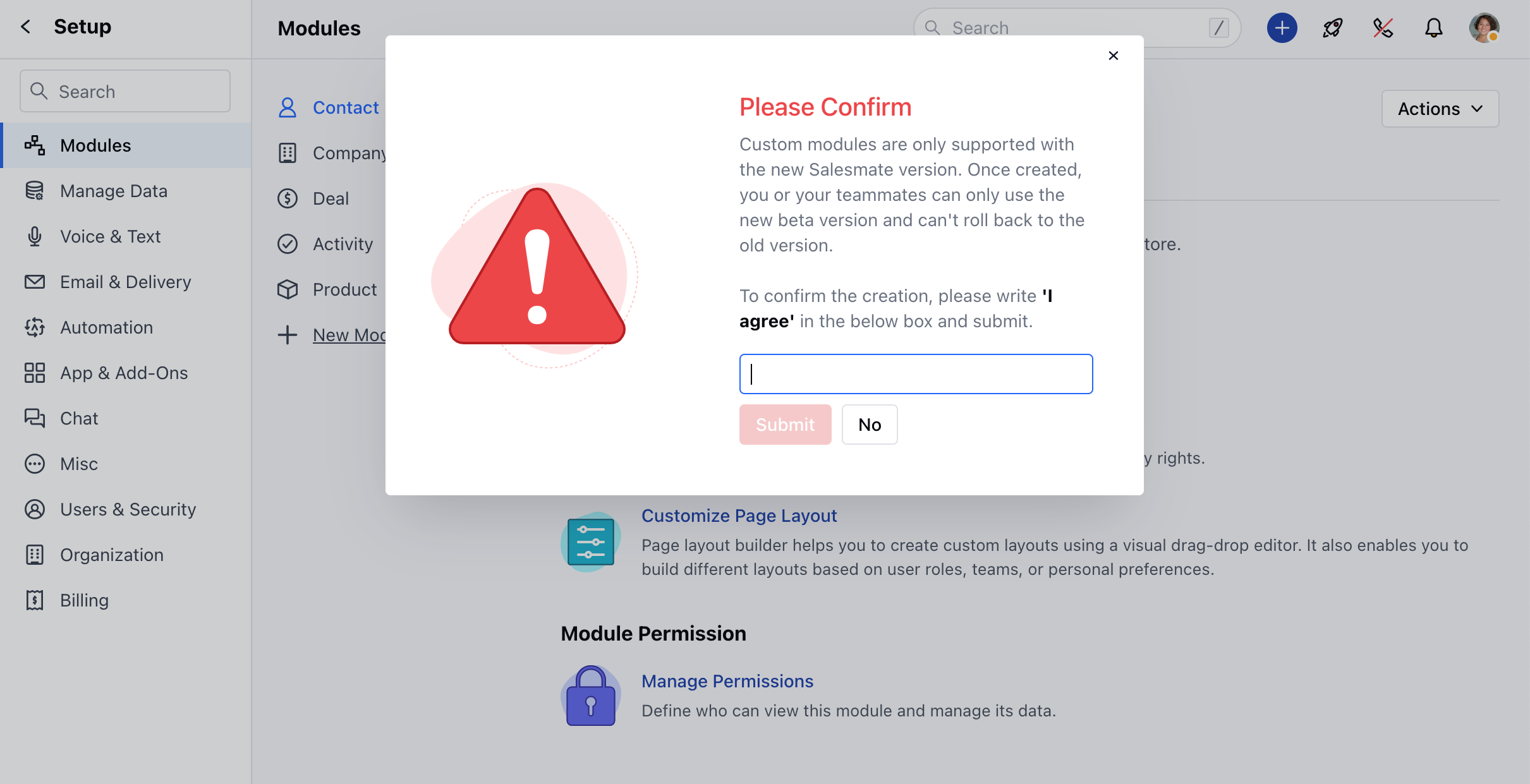 Enter "I agree" to continue creating a Module
Click on Submit.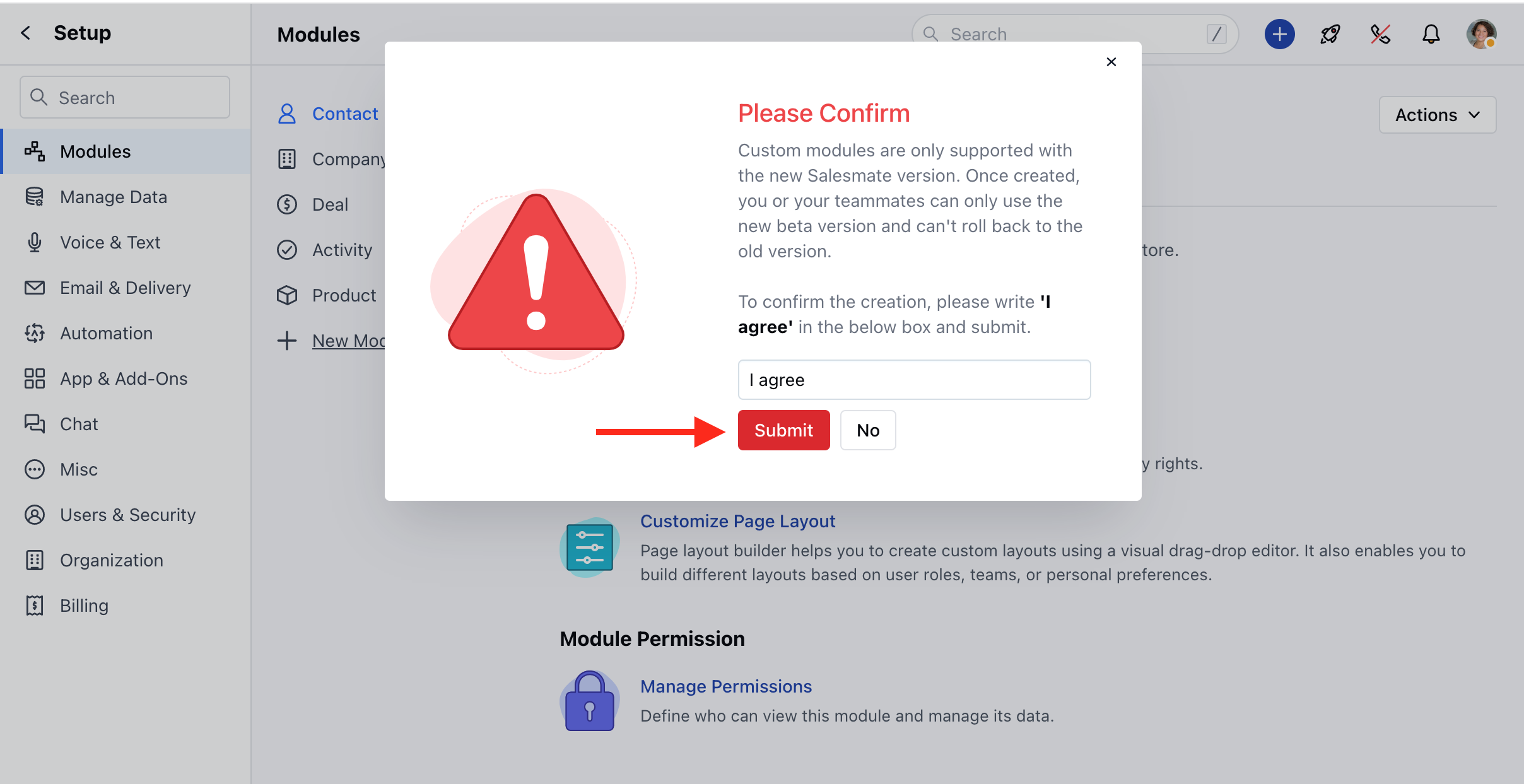 When you click the submit button, other users on the platform will receive a popup on their screens. After refreshing the page, they will be switched to the new version of Salesmate.
Warning: Once you switch to the new version, reverting back to the original version is not possible.
Provide the required information:

Module Name: Enter the singular name for your custom module (e.g., Property).
Module Name: Enter the plural name for your custom module (e.g., Properties).
Internal Name: This name is used for API purposes and cannot be changed once created.
Icon for your module: Choose an icon that represents your custom module.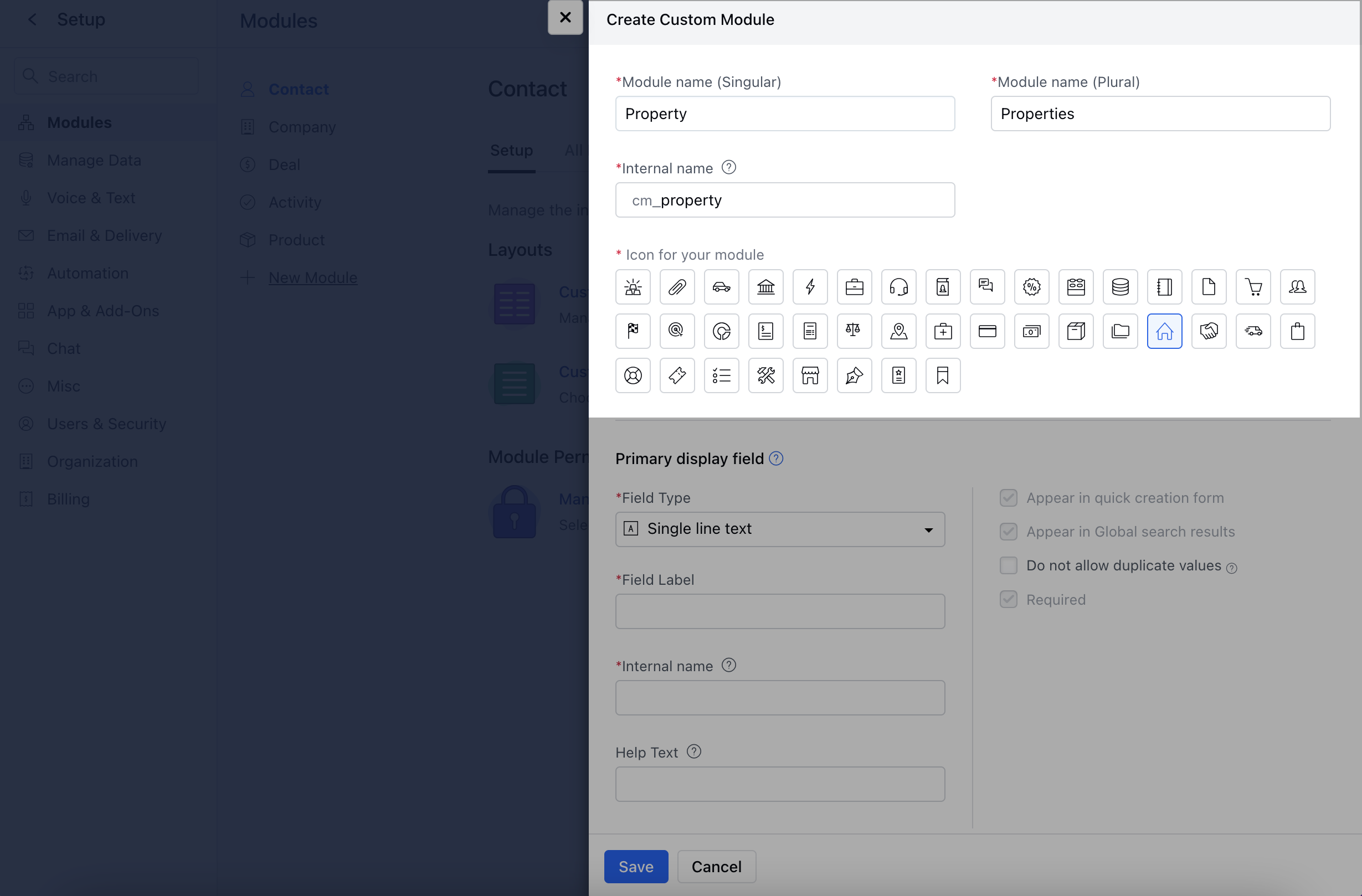 To create the custom module, you must provide a configuration for the primary field. This field is used to name records within the custom module.

Field Type: Select whether the primary field should be numeric or text.
Field Label: Enter a label for the field, which will be used to name your custom object records.
Internal Name: This name is helpful for API integrations and cannot be changed once created.
Help Text: Provide additional information to help your teammates understand the purpose of the field

The Primary Field will by default

Appear in quick Creation Form
Appear in Global Search.
And would be a Required Field.
Don't Allow Duplicate Values: Select this option if you want unique values in the primary field.
Note: A module can have a maximum of 10 unique fields.
Click on the Save button once you have finished.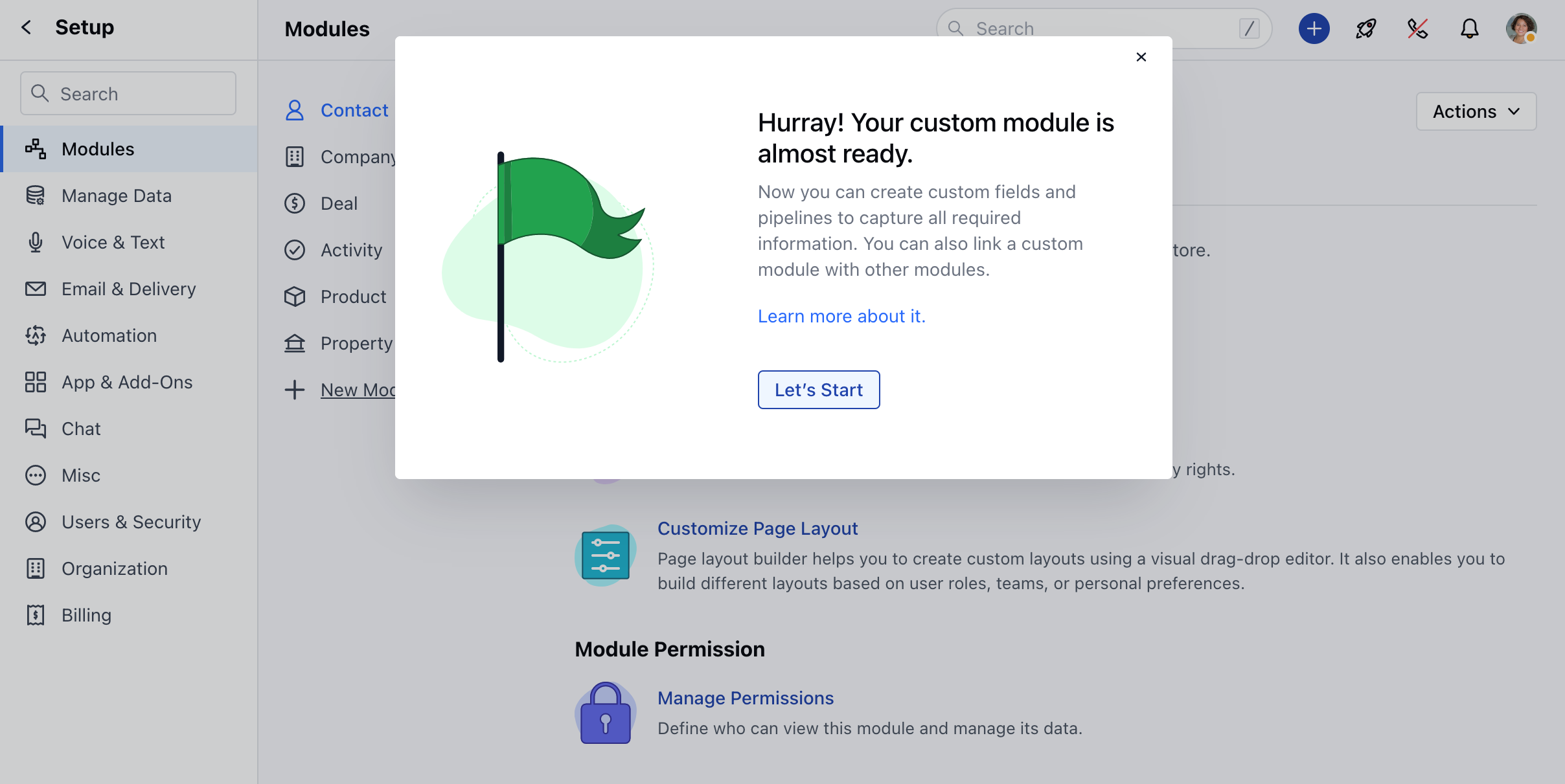 When a custom module is created, the following things will happen:

Other users on the same link will receive a popup alert on their screens, notifying them that their teammate has switched to the beta version of Salesmate.
They will be offered two choices:
By selecting the option "Do it now", the screen will refresh and the user interface will switch to the beta version.
When you select the option "Wait! I have unsaved changes" the popup will be dismissed, allowing the user to continue with their ongoing tasks, such as composing an email or completing a call.
The app will switch to the beta version when the user performs a refresh.