Customize the quick add form of a module to determine which fields should be displayed in quick create forms and their order.
Navigate to the Profile Icon in the top right corner
Click on Setup.
Head over to Modules
Select the Custom Module
Click on Customize the Quick Create Form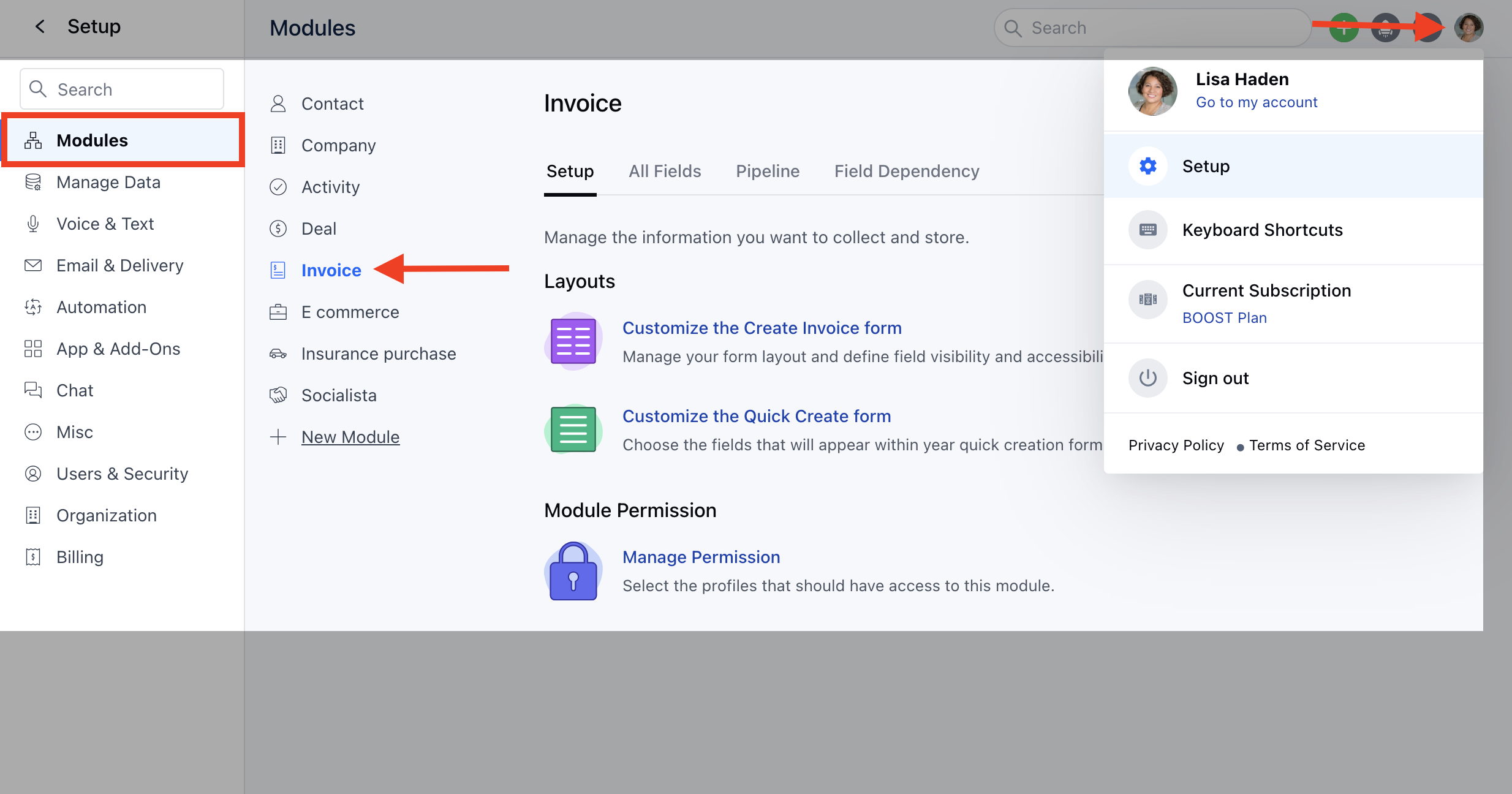 When you select the Customize the Quick Create form option, the Edit Quick Create Form Screen will open up. This screen is divided into two main parts.

 Available Fields section: Here, you will find the section names that are currently present in the Customize Create form. In these section names, the Custome would be present and can be easily dragged and dropped into the Fields option, which will be visible in the Quick Creation form. In this, you can search for the available fields.

Fields section: In this section, you can drag and drop custom fields from the Available Fields section. If you decide that a particular field should not be included in the Quick Create form, you can simply click the 'X' button, and it will be removed, returning it to the Available Fields section. you can rearrange the fields by drag and drop.
Note: Required Fields are the System fields and they can not be removed. There is a limit to adding 10 fields to the Quick Create form.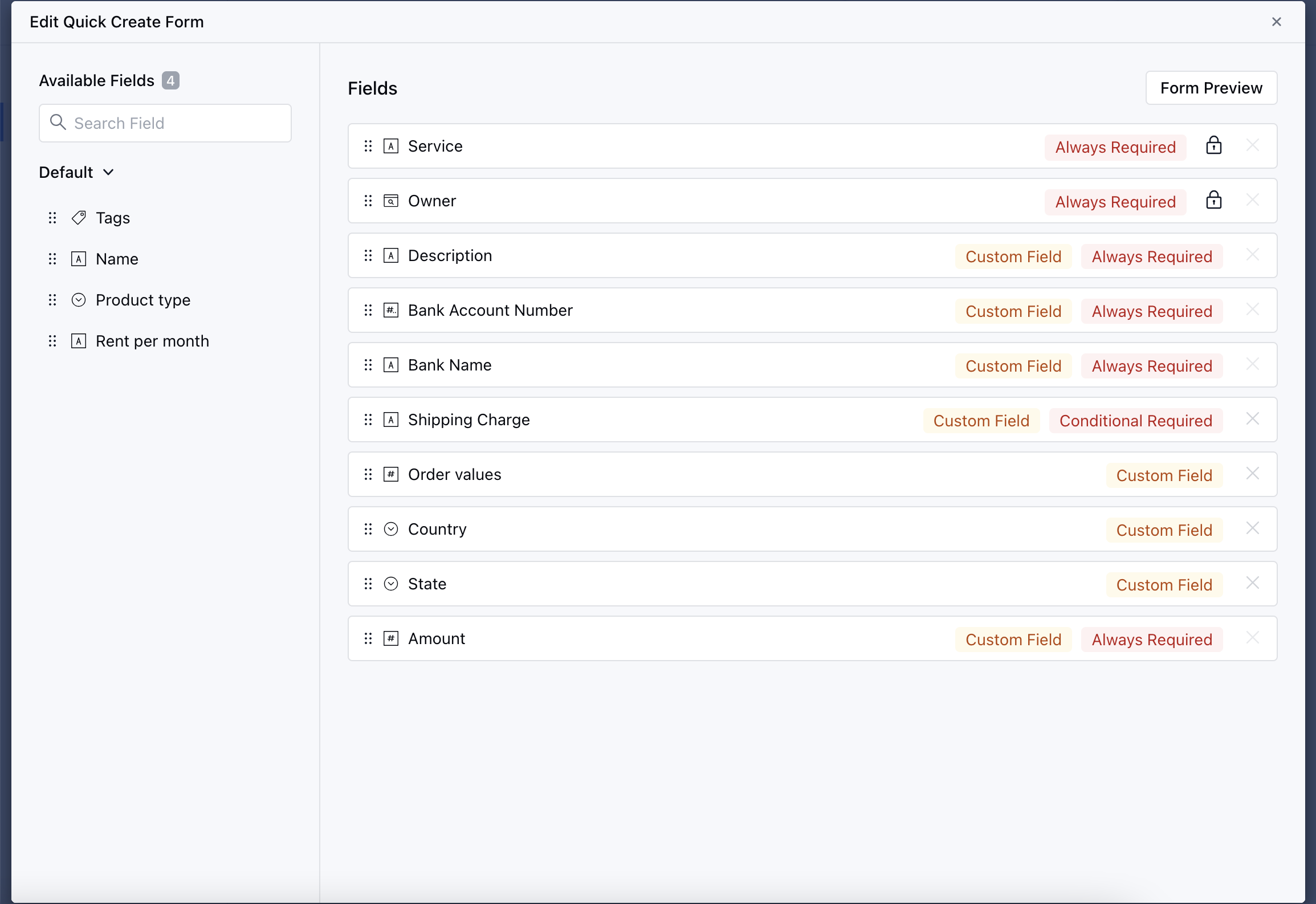 Once the editing is done, click on the Form preview.