In addition to these core modules, we understand that every business has unique requirements. With Custom Module, you can capture and organize data specific to your industry, workflow, or any other unique aspect of your business.
Note: Only users with an "Admin" profile have the ability to create or modify custom modules.
To edit the custom module,
Navigate to the

Profile icon

in the top right corner.

Click on the

Setup.

Head over to the Modules
Click on the name of the Custom Module you wish to Edit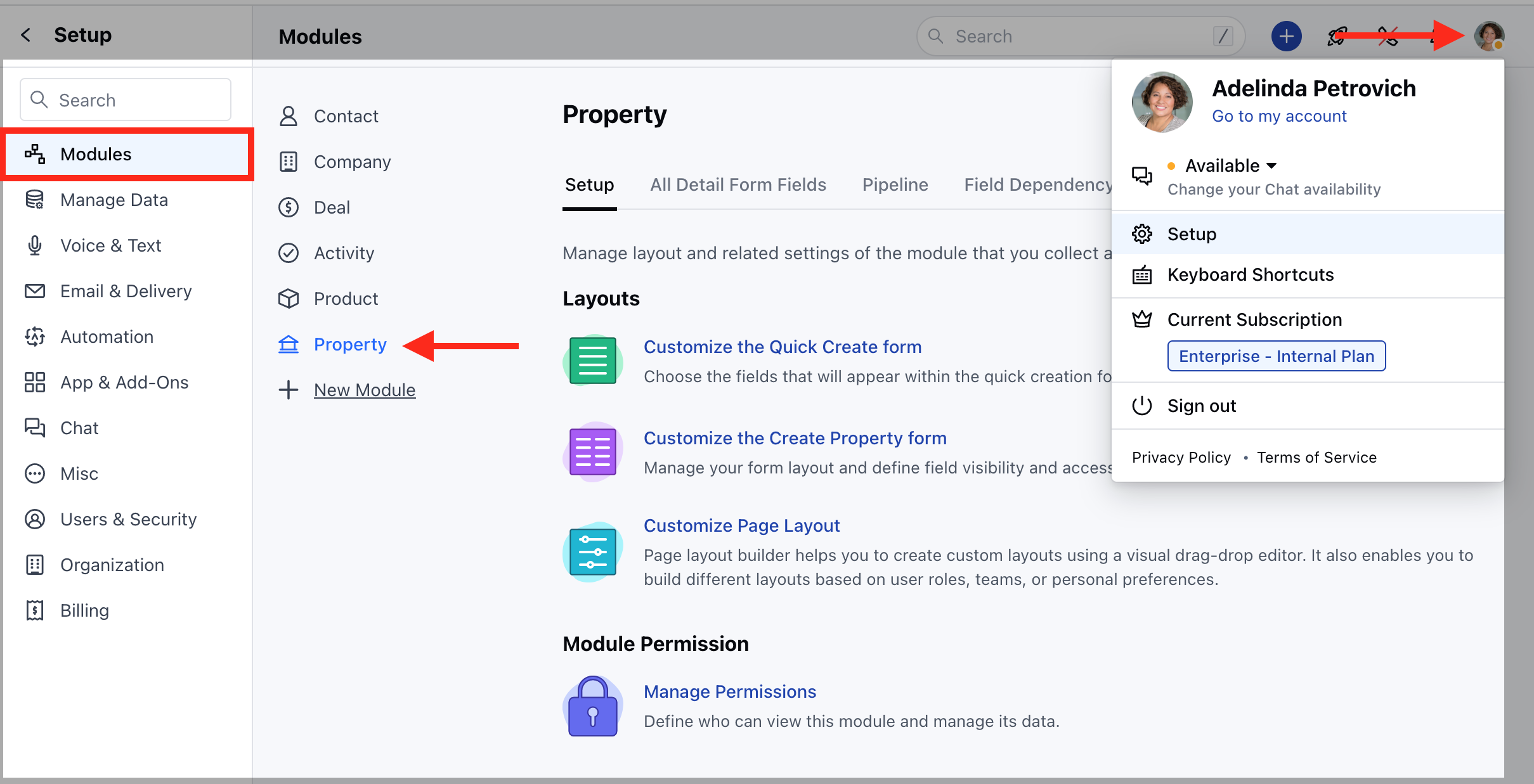 In the top right corner, click the Action option and select "Edit Module".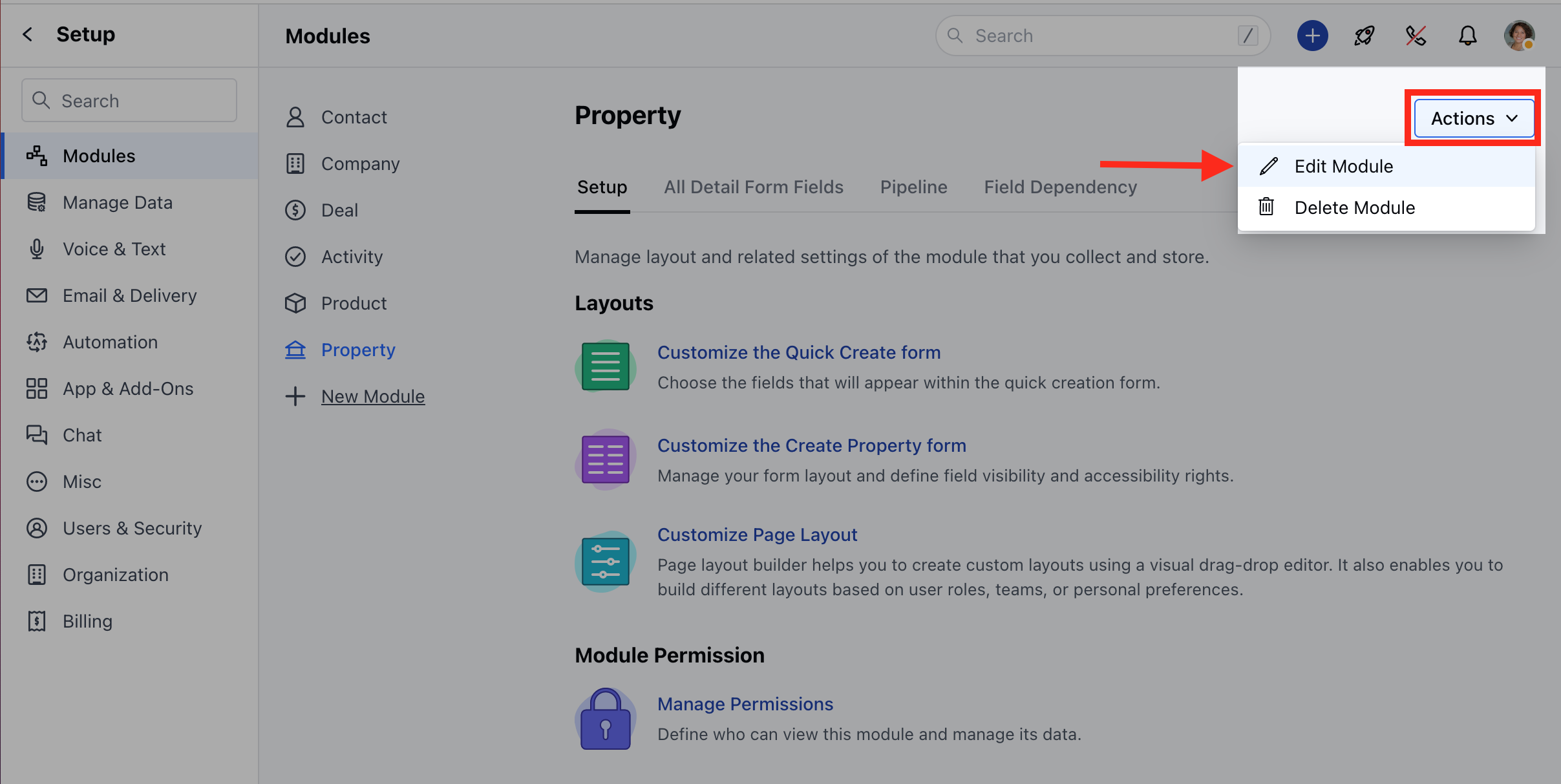 You can edit the Singular and Plural Names as well as the icon associated with the custom module.

The primary field information can be changed through the form customization section. Customize the Creation Form Layout according to your requirements.



Note: Internal name cannot be modified but can be viewed
When you edit a module, the updated name should be reflected throughout the system.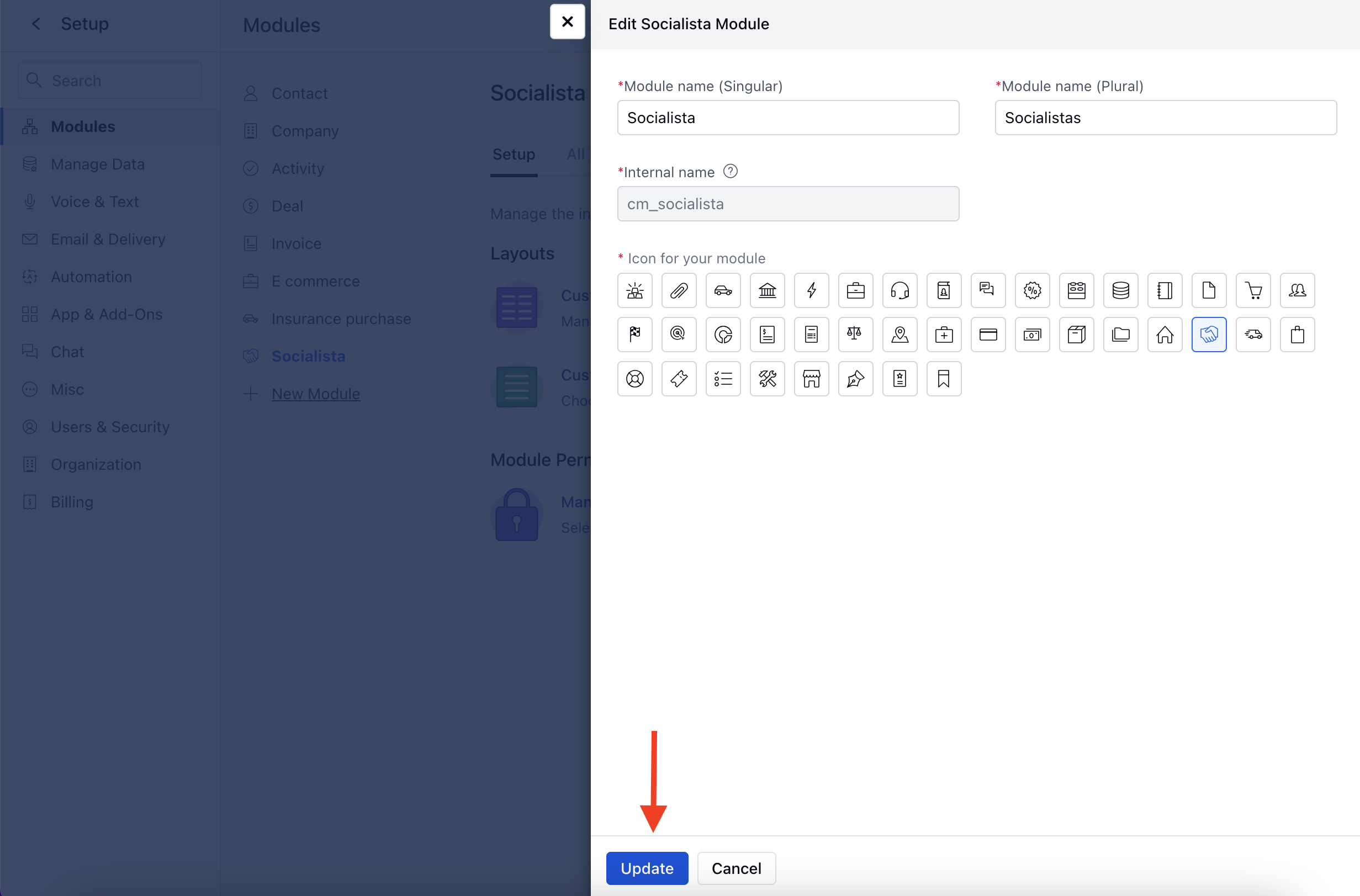 Once you make the changes, hit the Update button and the success message will appear.