Under Salesmate we primarily have the system and custom reports and therefore managing these reports can become a necessity. Salesmate allows you to easily edit and manage these reports and perform various operations on them. Let's explore this further and look into how you can manage your reports.
To Manage your Reports; first, navigate to Reports 2.0 by clicking on the Reports 2.0 icon present on the left panel.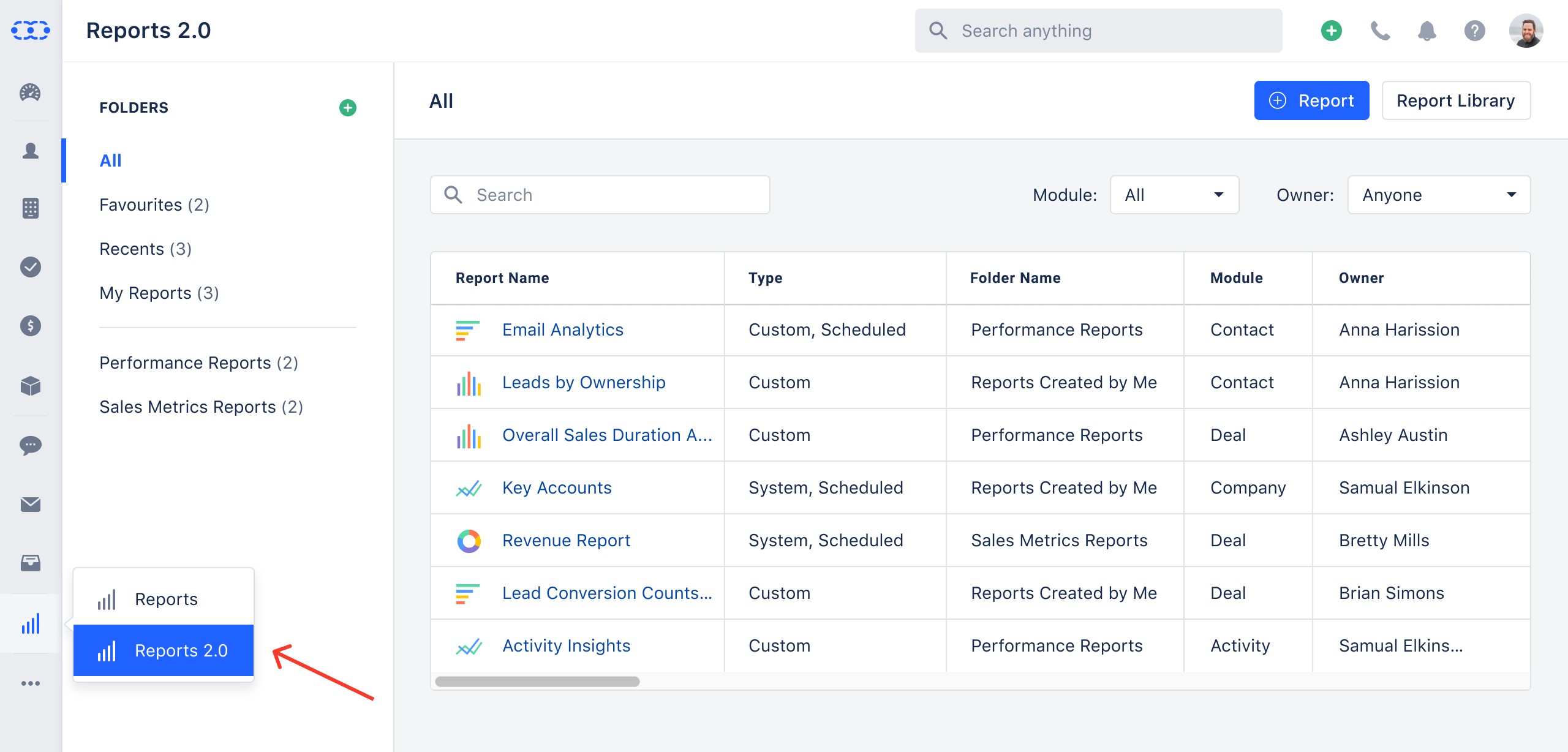 Adding Reports to your folder
To add reports under your folder click on Add to My Reports which will open a pop-up. Type the name and select the folder in which you want to store your report and hit Save.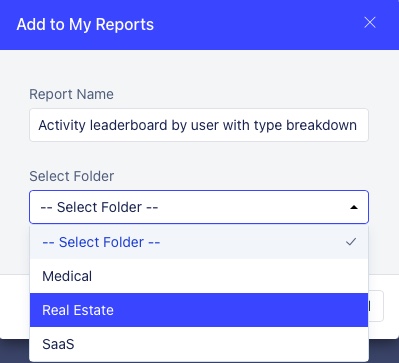 You can filter out the report stored under your folder based on the Module (Contact/Company/Activity/Deal) and the Owner of the report.
You can also use the search bar to search for the specified report.
Additional folders can be created by clicking on the (+) icon.

Adding Reports to Dashboard
If you wish to add the report to your dashboard, click on the name of your report and select Add to Dashboard.
Similarly, the pre-defined reports can be added by clicking on Add to Dashboard under the report library.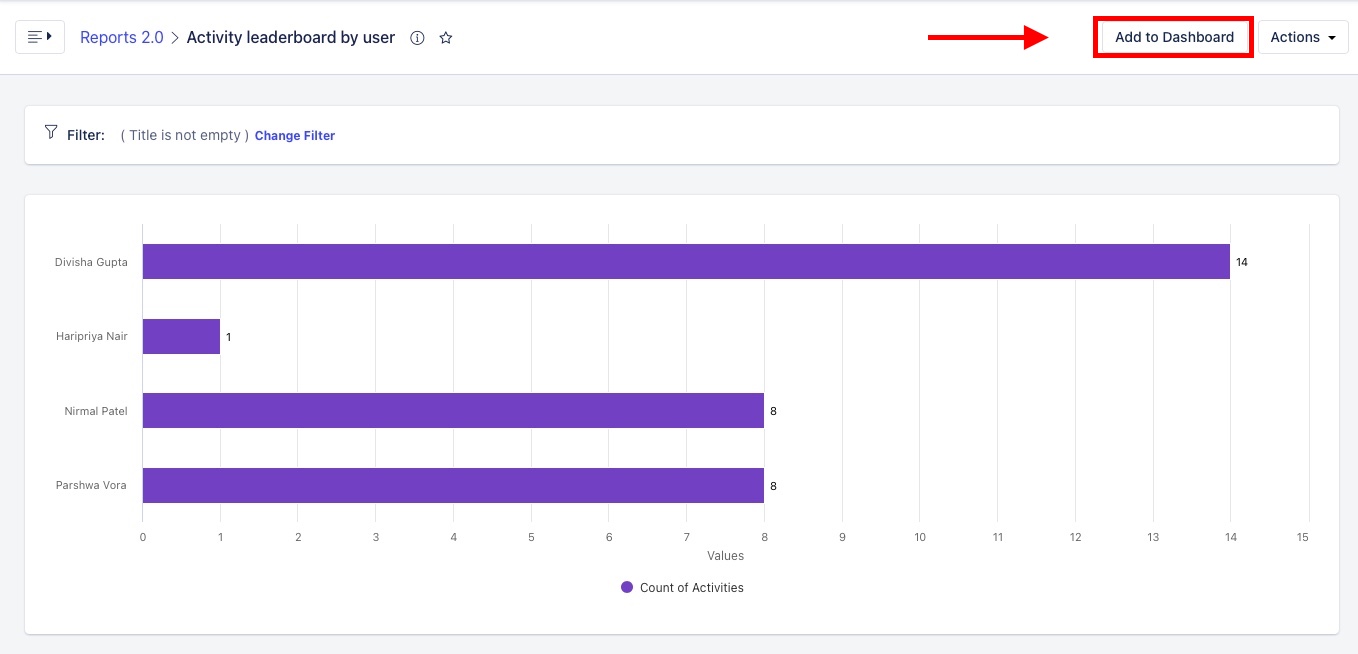 Select the widget name and the dashboard onto which you want to add the report and hit Save.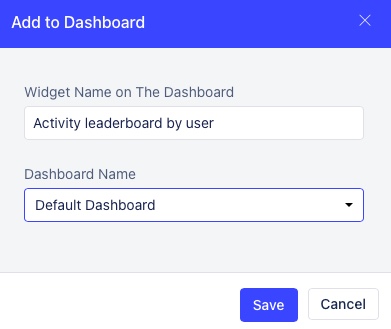 Actions that can be performed on Reports
There are also various actions that you can perform on a report by clicking on the Actions button just beside Add to Dashboard.
Edit Report - This allows you to edit and make changes to your report based on the filters and conditions applied to your data and visualization of the report.
To edit a report, click on Actions beside the report name>>Edit Report.
Export Data as CSV - This allows you to export your data in the form of a CSV file.
To export a report, click on the report name >>Under Actions>>Export Data as CSV.
Clone Report - This allows you to make a copy of your report which can be further added under the required folder.
To clone a report, click on "Actions" beside report name>>Clone the Report.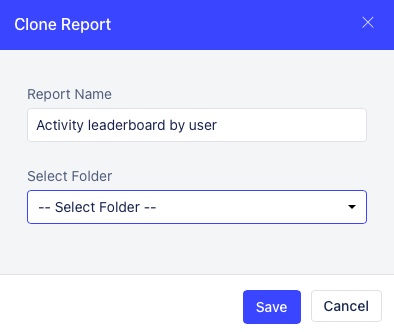 Email Report - You can email the report to your recipients in the form of an inline image or a PDF doc.
To send a report over an email, Click on Actions and then choose Email Report.
Note: This option is only available in Boost Plan.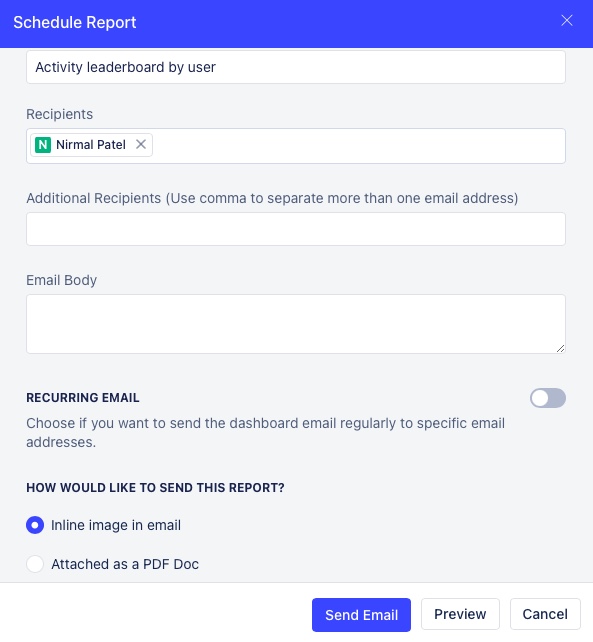 You can also set recurrence by enabling the Recurring Email option and selecting the frequency and time for the email to be sent.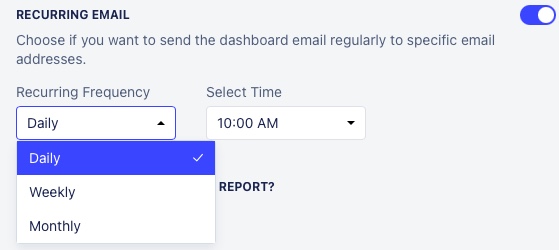 Delete Report - This allows you to delete the report from your folder.
To delete the report, Click on Actions beside the report name>>Delete Report.