Dashboard 2.0 consists of a default dashboard that is part of the system, which contains a few useful widgets and resourceful reports. However, it cannot be deleted.
Salesmate offers a default dashboard with the following widgets:
Onboarding Widget
This widget helps you with the quick setup and displays the progress for it.
Deal Pipeline View
This widget displays a number of deals and their value with stages for a particular pipeline.
My Agenda
This widget displays the activities, sequence emails, and texts that need to be completed.
Deal Performance
This widget displays all deals that were created and won during a specified time period.
Activity Performance Overview
This widget displays all activities that are performed by your Sales team during a specified time period.
Contacts most recently updated
This widget displays 25 recently updated contacts in the last 30 days.
Add your favorite widgets to the default dashboard, you can also remove the widgets which you no longer require on the dashboard. Maximum 10 widgets can be added to a dashboard.
Onboarding widget
This is a welcoming widget that helps with the quick setup for a few things as you start using the Salesmate CRM. The progress is shown with each step that is done for the following setup: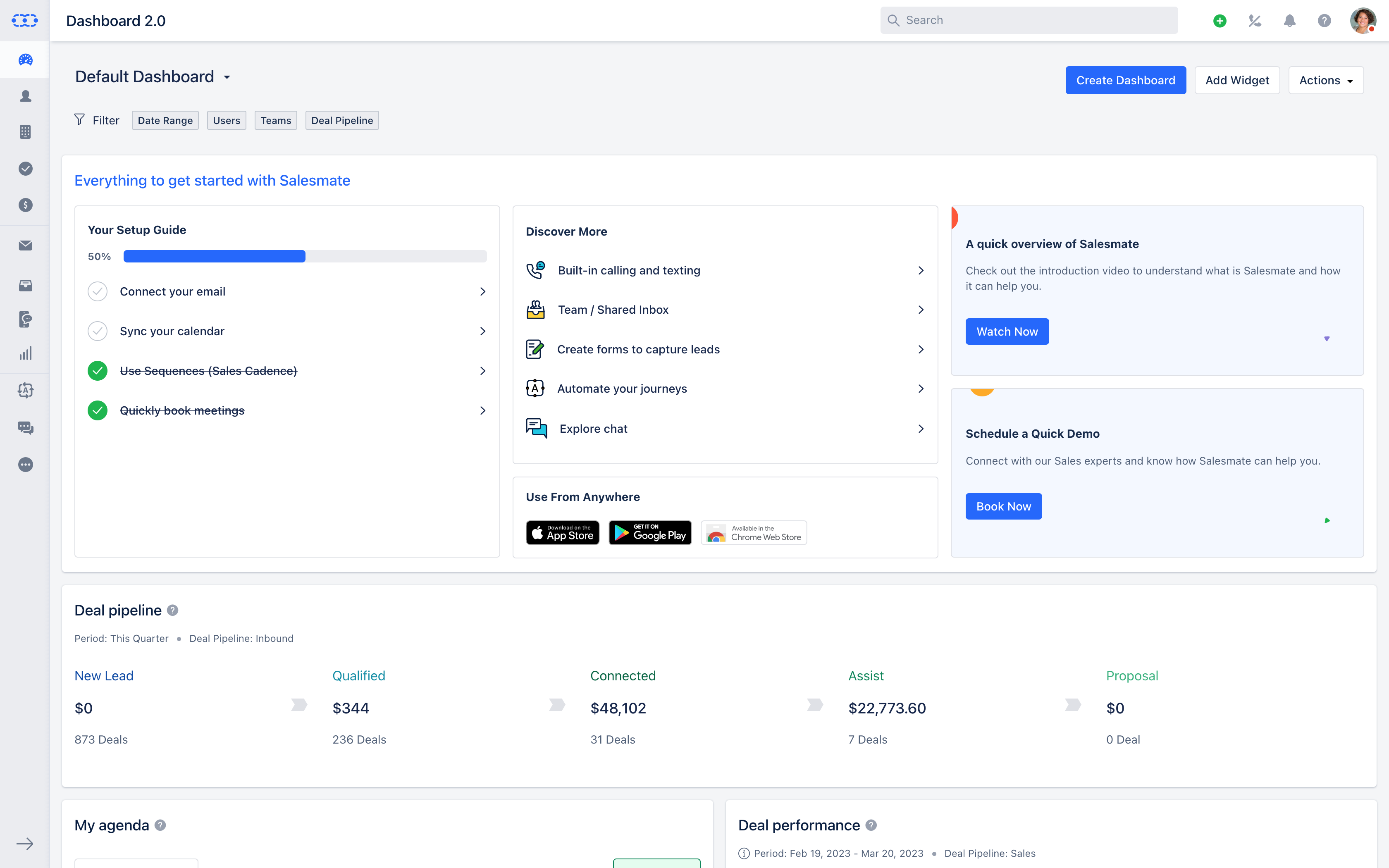 The following hot links are also offered in this widget: